Bangkok's Best Green Zones to Reconnect with Nature
     As a concrete jungle home to more than 10 million people with seemingly never-ending traffic, it's hard to consider Bangkok an eco-friendly metropolis. However, those who truly know the city know that there are many awesome green urban spots and gorgeous parks where you can relax, and refresh your battered lungs. Here are 4 of the best green spaces and Parks that you can check out if you ever want a good dose of healthy air.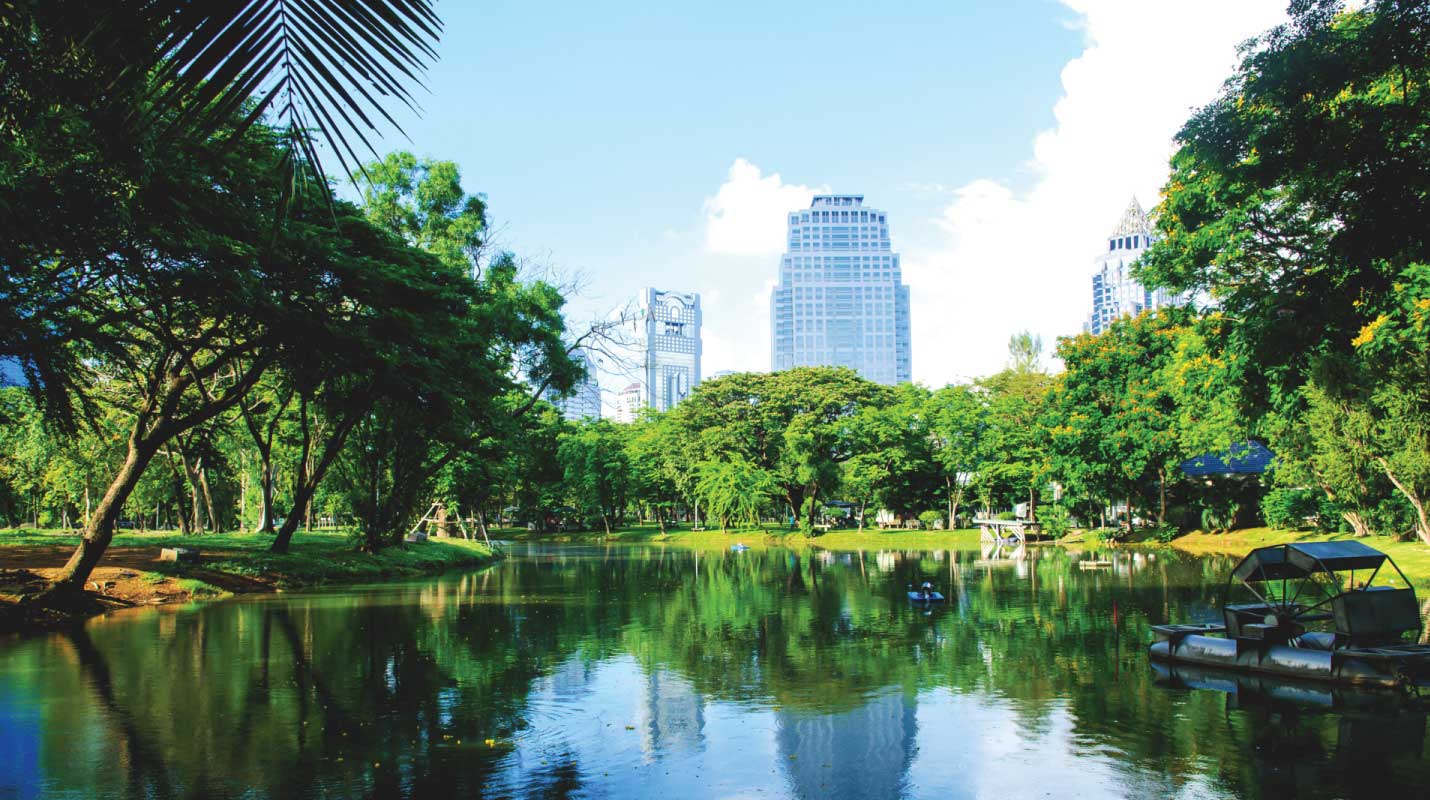 With over 142 acres of greenery, trees, exotic plants, and a plethora of birds, fish, and reptiles, Lumphini is a tropical version of New York's famous Central Park. Lumphini is the first public park in Bangkok's history and is an ideal place to jog or cycle, practice Tai Chi or Zumba, go for a boat ride on the huge lake, or just kick back and enjoy a bit of bird watching when the sun gets too hot. It is a public area where there are so many actions going on! You can partake in all the activities or just walk around and observe many cool animals from small birds to giant lizards!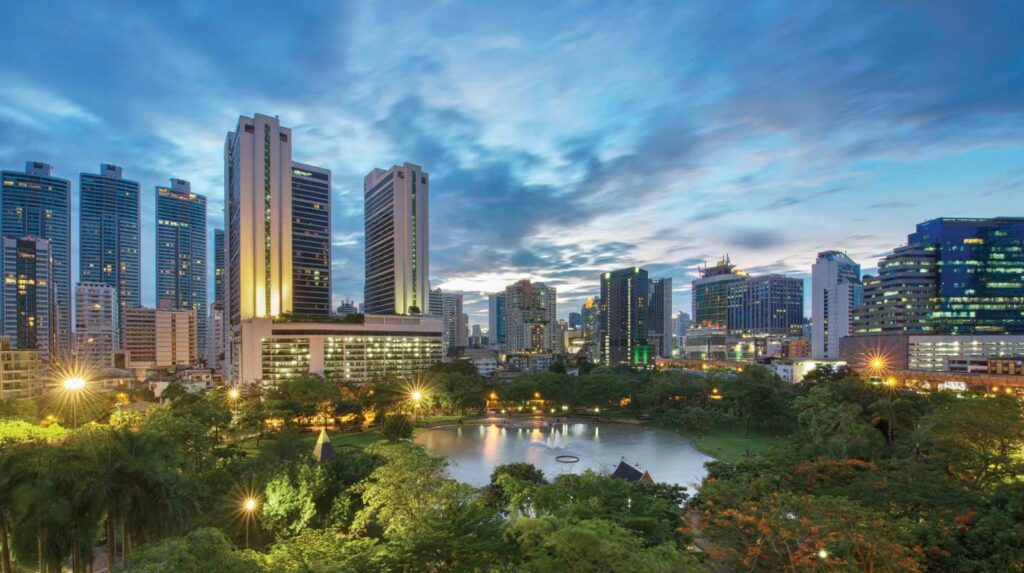 Like its older sibling Lumphini, Benjakitti is also located in one of the busiest areas in Bangkok (Asoke). It recently underwent a massive renovation and redevelopment and expansion to become a multipurpose park. The newly renovated park now has a 5.8 km nature trail and a 1.3 km pedestrian/cycle walkway that connects Benjakitti to Lumphini. There are thousands of exotic trees and plants, countless wildlife, and an impressive network of water channels spread across the park. Both Lumphini and Benjakiti are just a short car or BTS Sky train ride from Lub d Bangkok's budget backpacker hotel. 
      Read more about
Benjakitti
Park's history.
      Sprawling over 200 acres of green space, Rama XI Park is one of the largest parks in the city. This is arguably the most beautiful park in the country with a huge botanical garden full of exotic and rare flora, along with international-themed gardens inspired by a variety of foreign countries. The park is relatively free of tourists and is the perfect place to check out if you want to breathe some fresh air and avoid massive crowds like in the city. Aside from the main botanical garden, you can see representations of other countries, namely through the English, Japanese, French, American, Italian, and Chinese gardens, which all showcase various plants from their native lands. 
4. Bang Krachao (Sri Nakhon Khuean Khan Park)
      A hidden jungle oasis technically located in Samut Prakarn, Bang Krachao has been named by TIME magazine as Asia's best urban oasis, so it's hard not to give it a mention in this list. This is a massive park often referred to as "Bangkok's green lung" due to its endless vegetation, no sight of skyscrapers, and its geographical shape. Bang Krachao is a short boat ride from the capital city, and the highlight of the park is the world-class cycling track around the park. Other than cycling, visitors can enjoy bird watching, visit the Fighting Fish Museum and enjoy local delicacies at the Bang Namphueang floating market on the weekends.
       Lub d fully supports the growing number of eco-friendly green hubs and parks that help curb the increasing issue of pollution. We work in collaboration with Socialgiver and conservation projects like the Big Trees Foundation. Social Giver helps curate meaningful travel by raising funds for reforestation efforts like the Big Tree Foundation in Thailand.