7 Best Street Food in Phuket that You Can't Miss
     Not only famous for its gorgeous beaches and buzzing nightlife, the street and local food on the island of Phuket is renowned and loved by both Thai people and travelers. With culinary influences from China, India, and Malaysia, much of the food in Phuket is a distinctive infusion of tastes and flavors that are super unique. We have put together 7 dishes that the Phuketians love and are so proud of for you to check out while you are enjoying the island life.
     The best place to start is with a classic Southern Thai favorite known as Pad Sataw Goong. An absolute hit with the locals, this is a dish made up of nutty beans, fresh prawns, and curry paste. A bit overwhelming if you're not used to the smell, but delightful once you get used to it.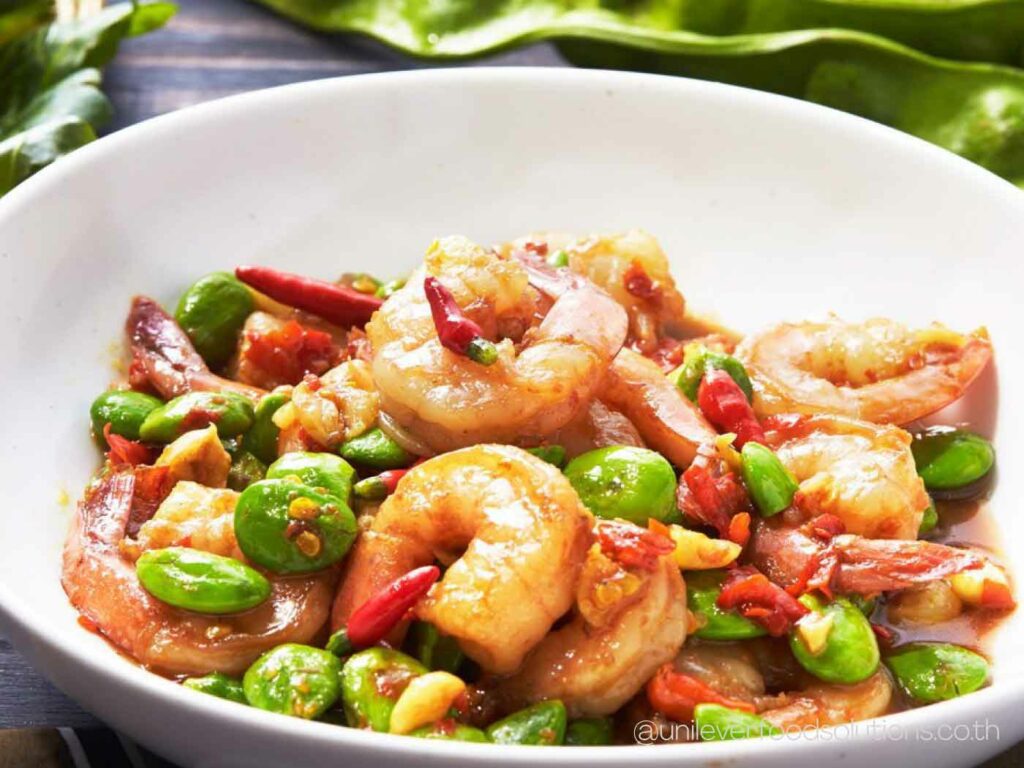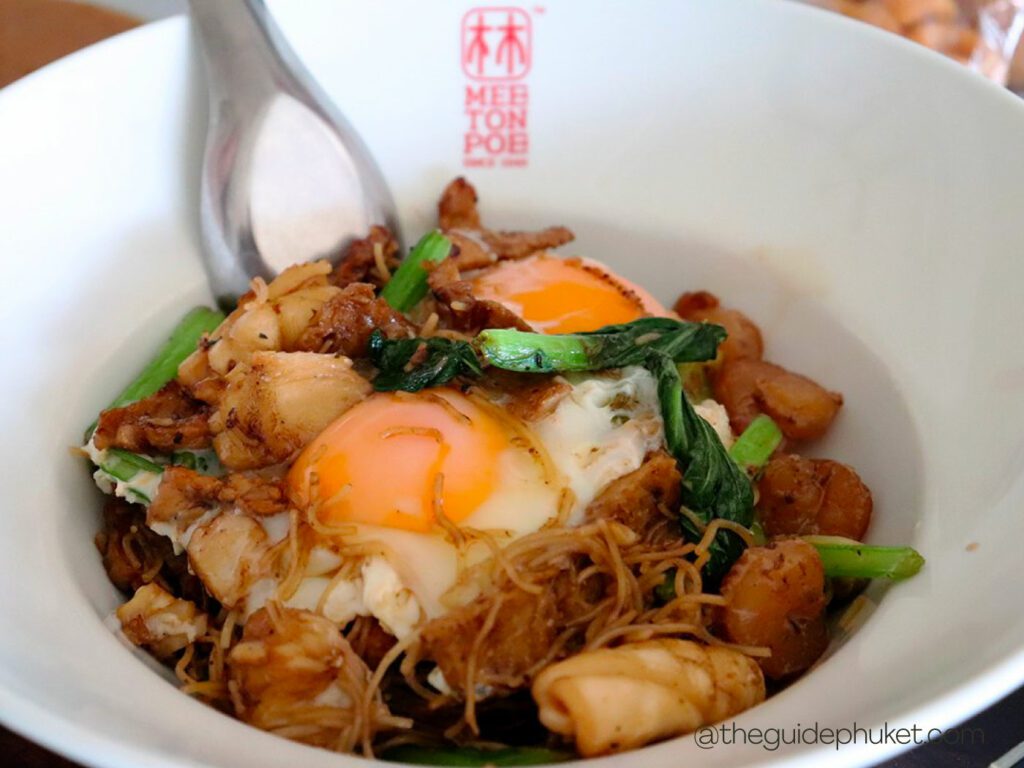 Hokkien Noodles are up there as some of the most popular dishes among local Phuketians and domestic tourists from the mainland. These classic Chinese chewy noodles with red pork and cabbages are a lovely, hearty option that is always bound to be a hit. Two of the best places to find these noodles are at Lock Tien restaurant in Phuket's old town or at a famous 70-year-old stall called Mee Ton Poe (Michelin plate)
Nearby is another classic stall called O Tao Bang Niao, serving O Tao, a scrumptious combination of seafood, taro, flour, eggs, and pork cracklings. The stall has earned itself a Michelin Plate and its classic dish is considered one of the best local comfort foods in Phuket.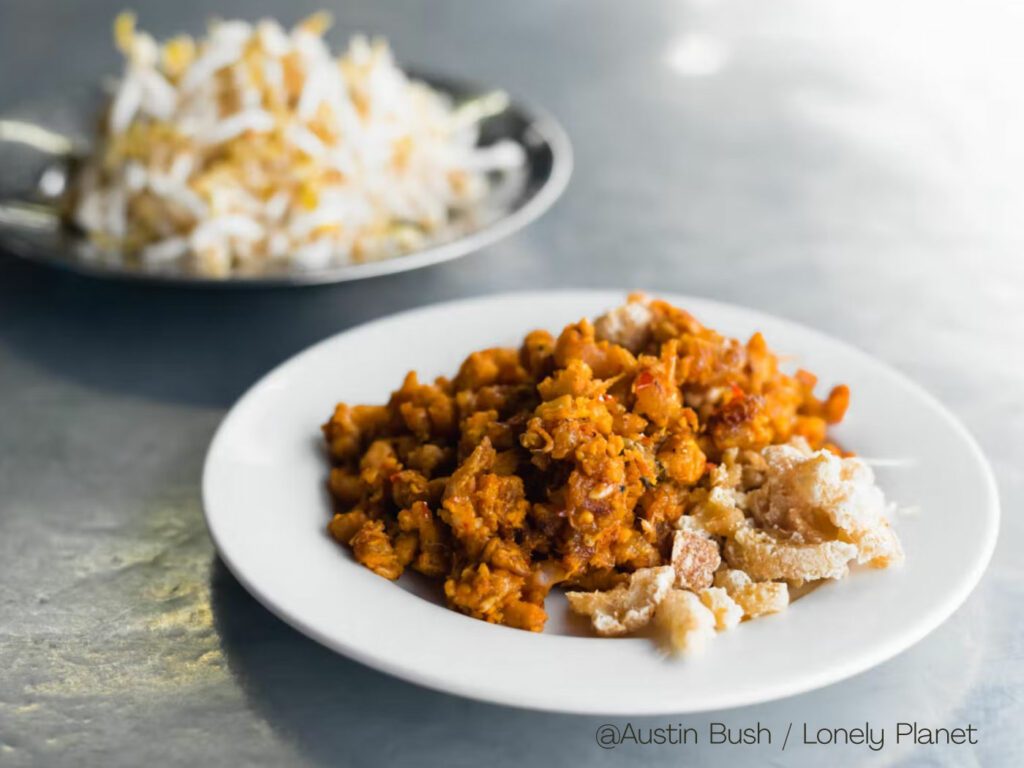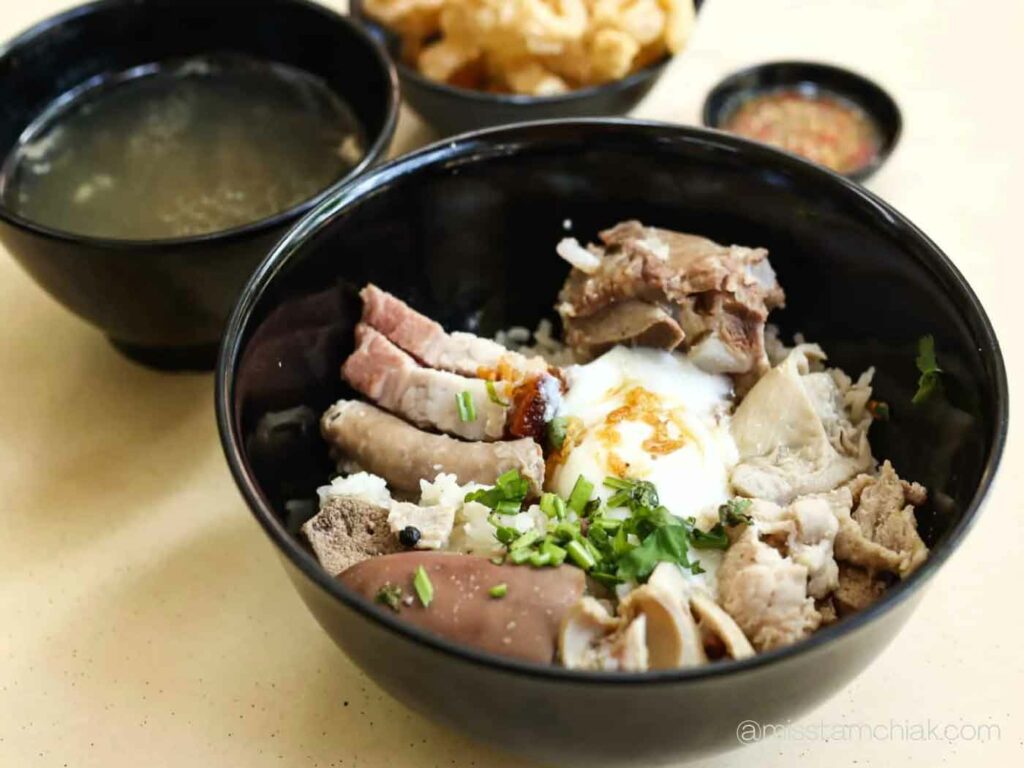 Khao Tom Haeng or dry rice porridge is another classic dish loved by the locals on the island. It is made with an incredible broth, topped with marinated and crispy pork, and garnished with fresh shallots. Go Benz in Phuket town is hands down the best place to find this famous dish and is usually packed during the evenings so it would be wise to get there early!
If you're feeling a little bit more adventurous, a plate of Loba is the perfect dish. A dish consisting of chewy braised pork offal (intestines) in peanut or tamarind sauce, Loba is loved by the locals but not truly popular with international travelers.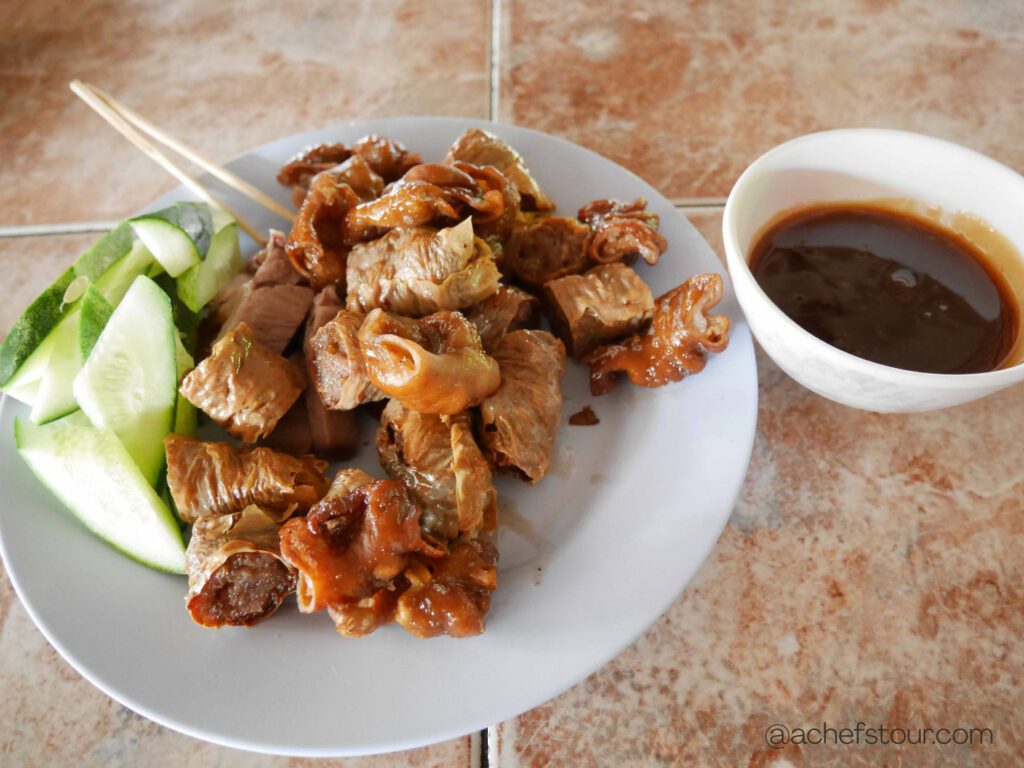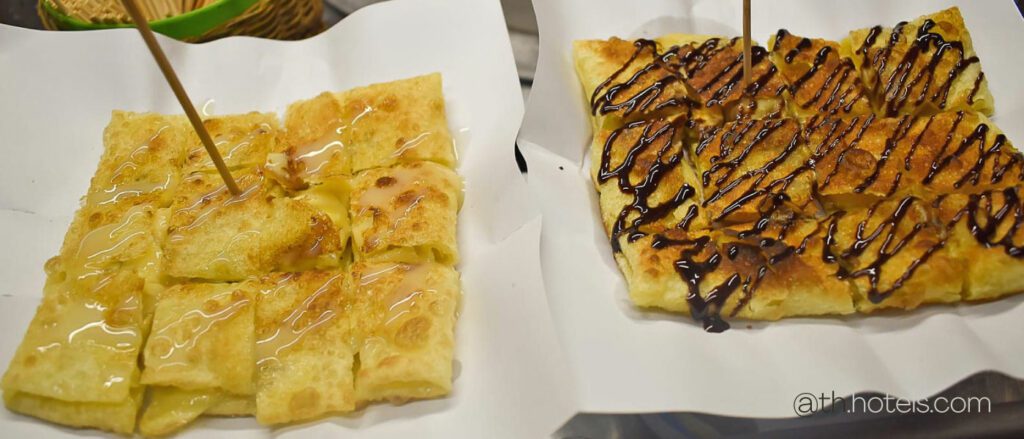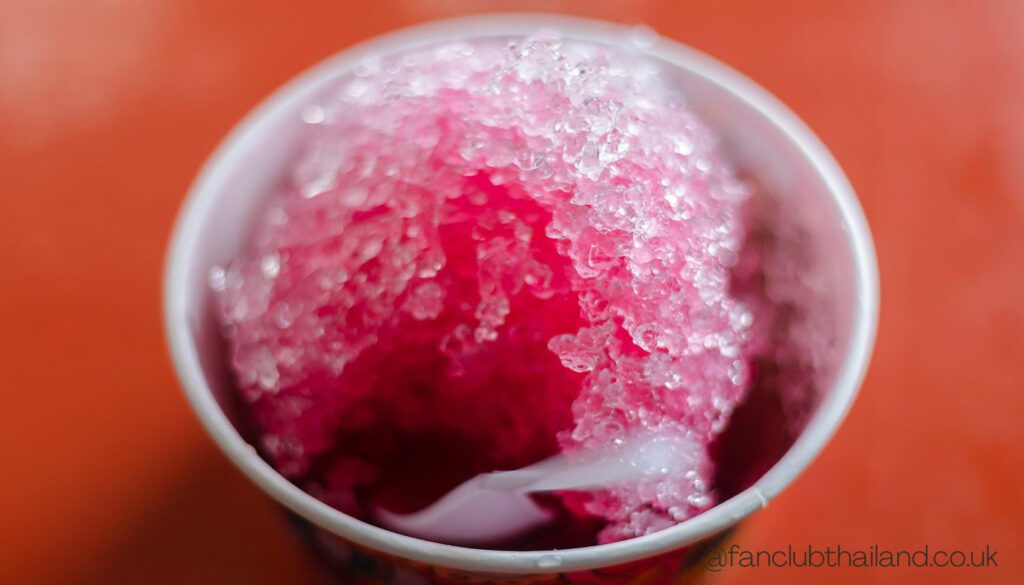 If you've got more of a sweet tooth and prefer something on the sugary side of life, the classic Roti or Oh Aew desserts will always hit the spot. Roti stalls are found on most beach areas and night markets across the island, and are typically served with eggs, butter and condensed milk. While Roti is served hot, Oh Aew is a cold dessert made of shaved ice and topped with red beans, jelly, and red sweet syrup. This is one of the most popular local Thai desserts, perfect on a scorching hot day on the beach or after a heavy savory dinner.
Finally, Khanom Ah Pong is another classic and signature dessert found on the island, but one which is now becoming increasingly rare. A thinly rolled crepe made of rice flour and coconut milk, this dessert is as synonymous with Phuket as are its many beaches.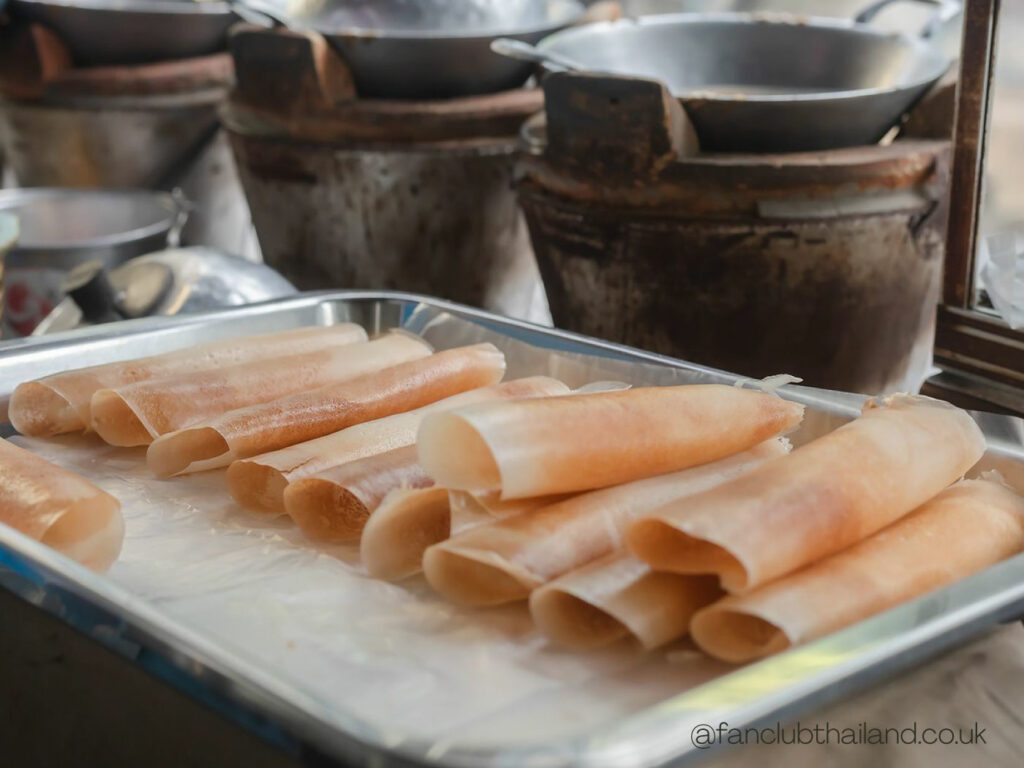 To truly understand and appreciate the local culture of this tropical paradise, you simply must try out some of these delicacies and dishes that are found across all corners of the island. Located in the bustling coast of Patong Beach is Lub d Patong, a perfect place to base yourself if you've come for a street food expedition, where you can also find delicious food and refreshing cocktails to keep you happy.