Top 5 Street Foods in Siem Reap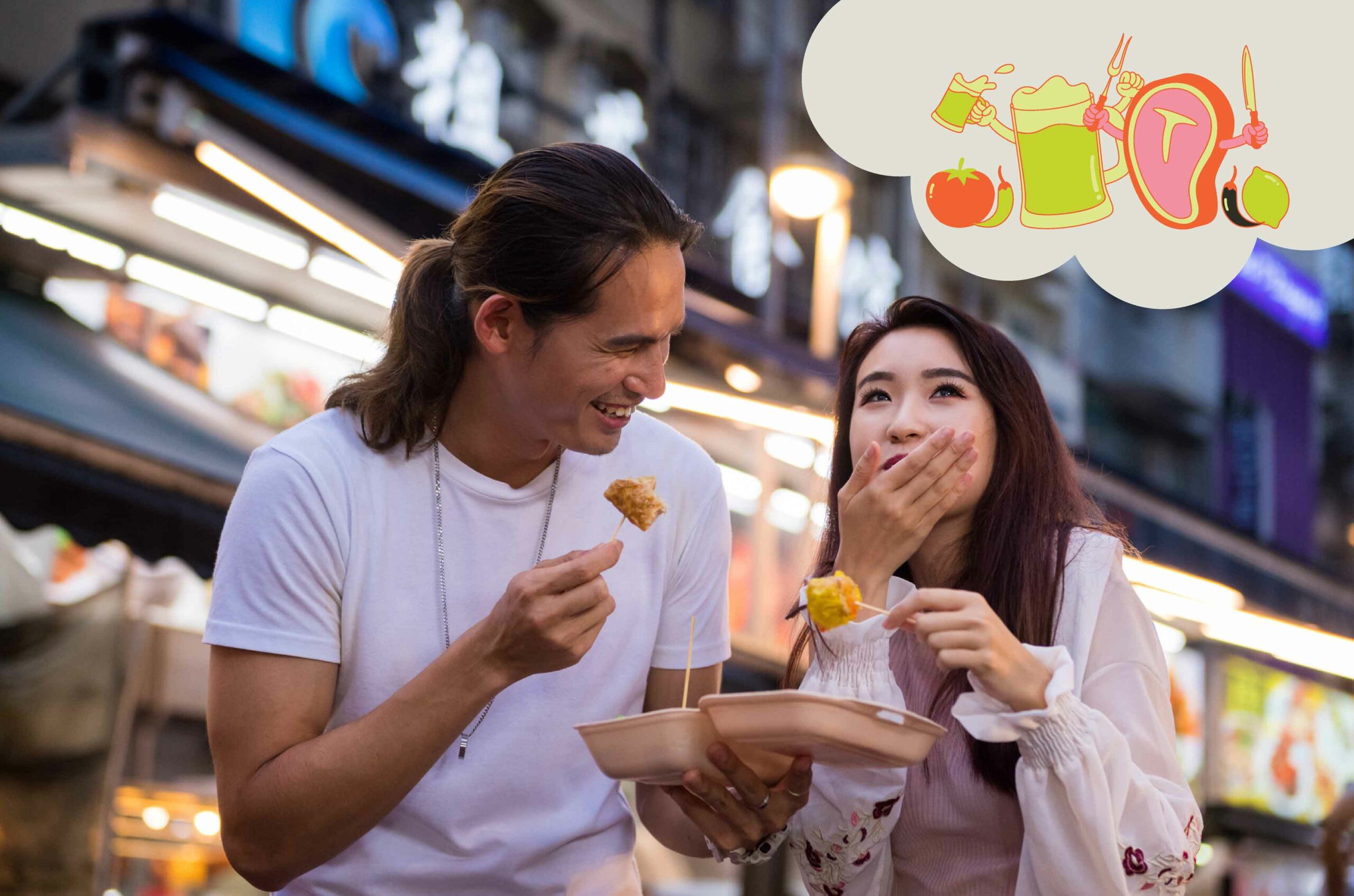 Renowned for both its ancient history and mouth-watering Khmer cuisine, Siem Reap is the ultimate destination for people addicted to scrumptious street food. Lub d Siem Reap is hands down the best location to call home for all street food lovers. Located a few meters away from several markets and the famous Pub Street, it is at the heart of the city surrounded by food on almost every corner!
          With an endless choice of goodies to munch on, it could get a little confusing when deciding on where to start. But don't panic, we've got you covered!
          Here's a list we've put together of the top 5 most popular local Khmer street food dishes that you absolutely must try.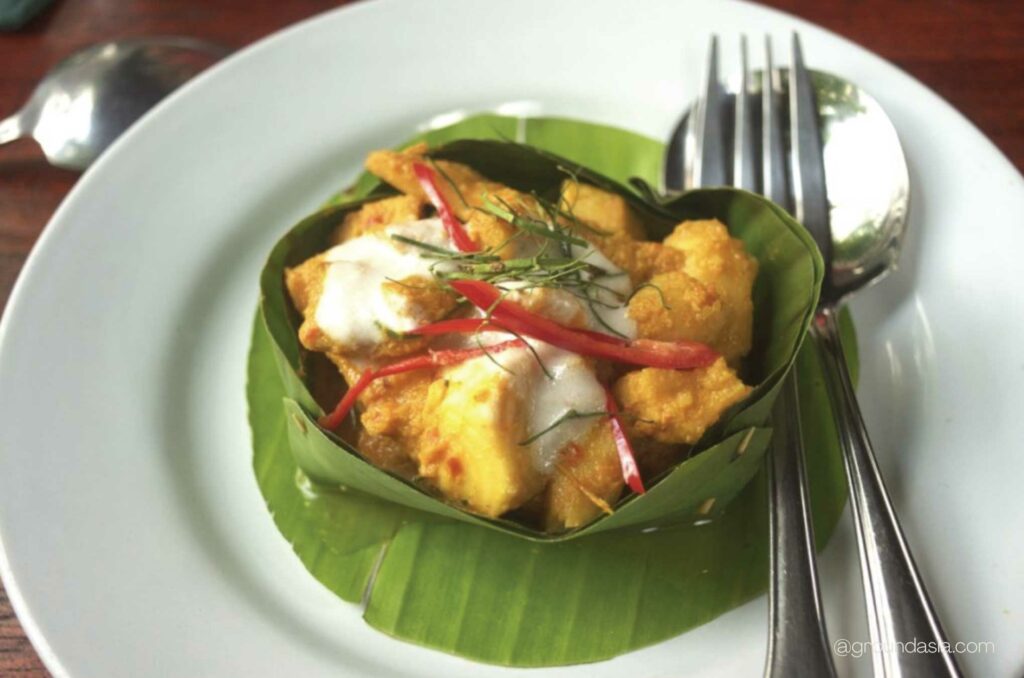 Typically served in a banana leaf, this soft and steamed fresh fish curry is to Cambodia what Pad Thai is to Thailand.
     One of the signature dishes of the country and very popular among travelers, Fish Amok has a custard/mousse-like texture that perfectly incorporates everything about the Cambodian food scene. It's herby, fresh, savory, fragrant, and simply divine!
2. Samlor Korko (Stirring Soup)
          While Fish Amok is extremely popular with tourists, Samlor Korko is arguably the true national dish for the locals of Cambodia. Eaten for centuries and found on nearly every street corner in Siem Reap, this hearty, rich, and flavorful soup just does not miss. It's probably one of the healthier options and you can even opt for a purely vegetarian option if meat is not your thing.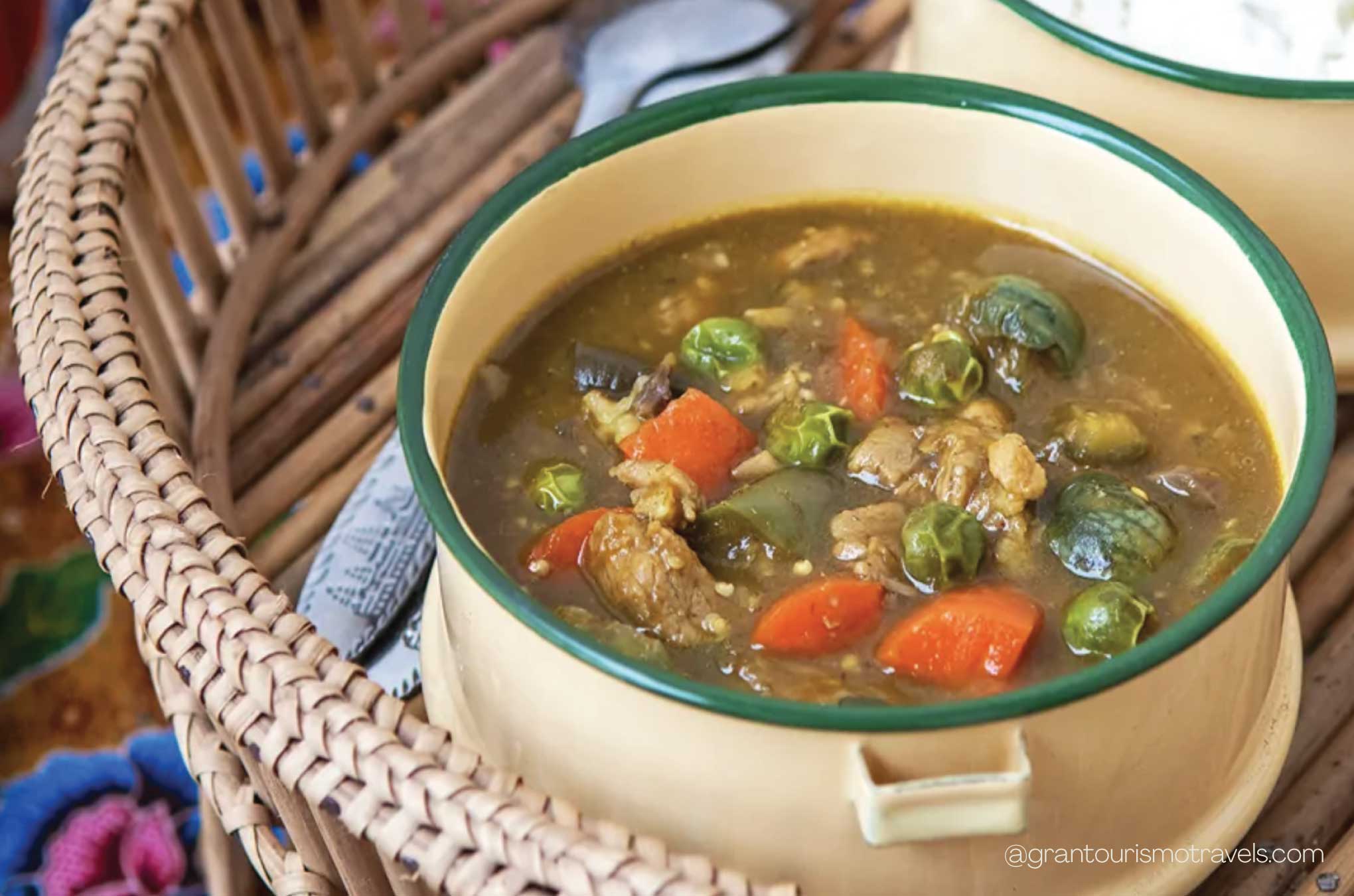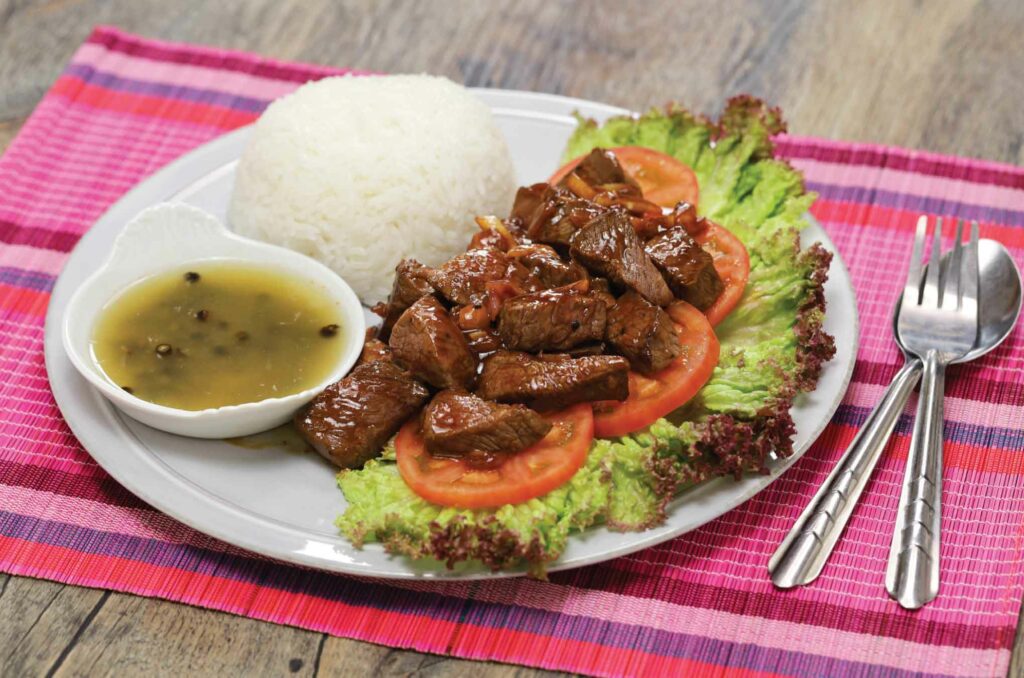 This is another favorite dish of locals that you just can't leave the city without trying once. The secret is in the overnight marinating of the beef before being stir-fried with a variety of herbs, veggies, and spices and is usually served with a tasty black pepper sauce along with steamed rice. It has influences from both French and Chinese cuisine mixed with a Khmer touch, and while you can find it overseas, there is nothing like the Lok Lak served by street vendors in Siem Reap.
          Found at literally every corner in Cambodia, Lort Cha is a cheap, simple, yet seriously yummy street delight. Made of stir-fried rice noodles topped with minced vegetables and a fried egg and an option of pork, beef, or chicken, it captures the essence of Cambodian street food with its hassle-free yet rustic taste. If you are in a hurry and need a quick bite to make you full, this is the go-to dish.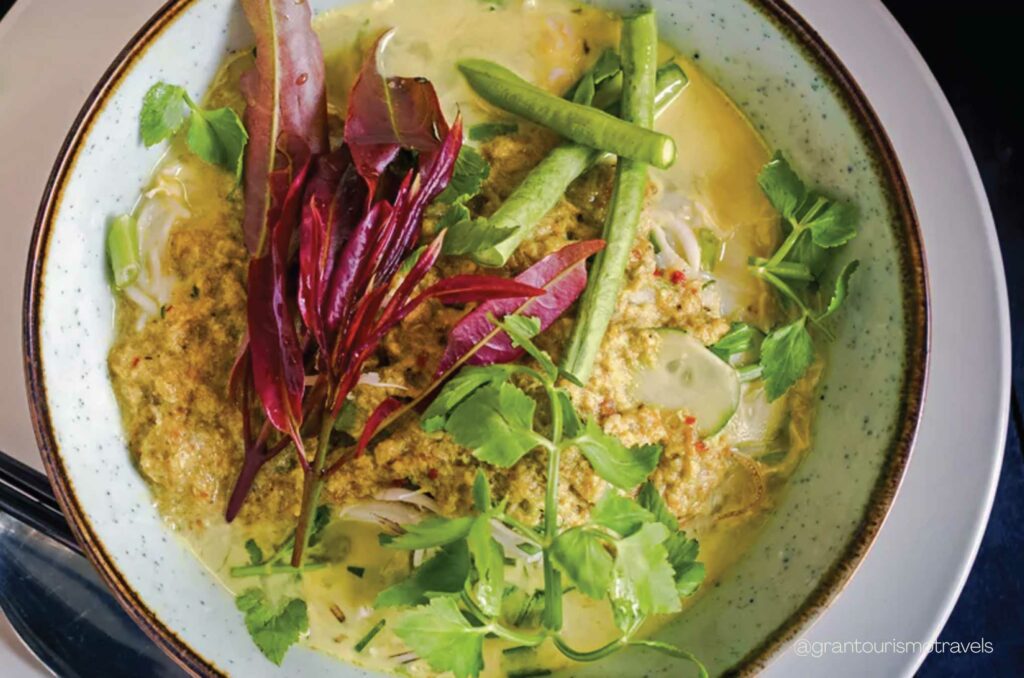 5. Nom Banh Chok (Khmer Noodles)
          A locally loved breakfast noodle dish known amongst travelers as Khmer noodles, it is the best way to start off your morning in Siem Reap. It may not be a very common thing in the Western world to have fish in the morning, but trust us, this fish-based gravy dish with rice noodles is bound to change your perspective of a nice meal for your morning. It is THE breakfast of the country and goes well with a nice cup of Cambodian-style iced coffee.
          If you happen to travel to Cambodia and trying out the local food in every new country is a big deal to you, staying at Lub d Siem Reap will definitely fulfill your quest (and belly with good Khmer local food) due to its super nice location where good food and good journey matter.
Check it out, Let's see the version of Siem reap in Lub d's style!
(Video supplied by Lub d Experience)