The Ultimate Pinoy Street Food Guide You Must Try! (Most Tastiest Edition)
    It is no secret that Filipinos absolutely adore their food, especially Pinoy street food.  Their love for a hearty meal or a quick bite intensifies even further when the sun goes down and an ocean of street food vendors and stalls serve delicious Pinoy cuisine along the streets. As the options are overwhelming, your friends at Lub d Makati have narrowed down the list of some of the best Pinoy food to eat the next time you find yourself in the Philippines.
A beloved on-the-go breakfast choice for many Filipinos, Taho is made from a combination of soft tofu, caramelized sugar, tapioca pearls, and syrup. This sweet treat is served either hot or cold and is found on nearly every corner throughout the country.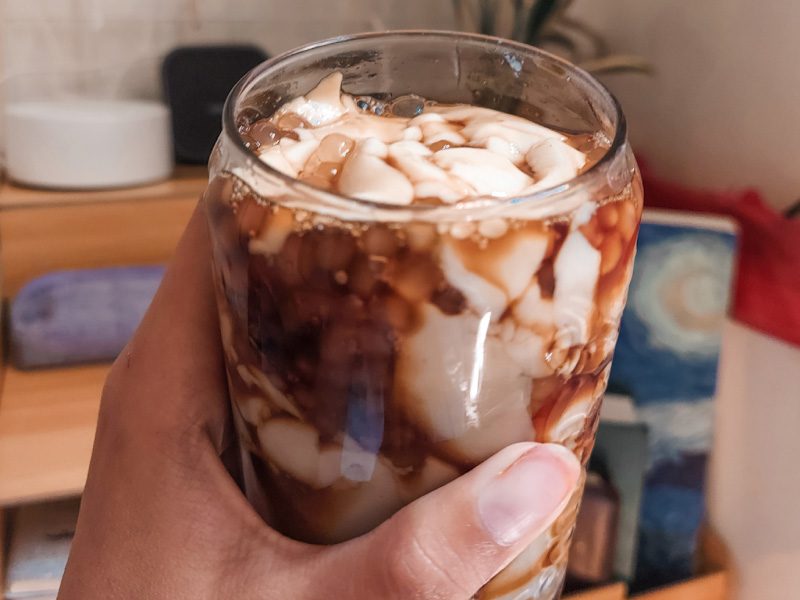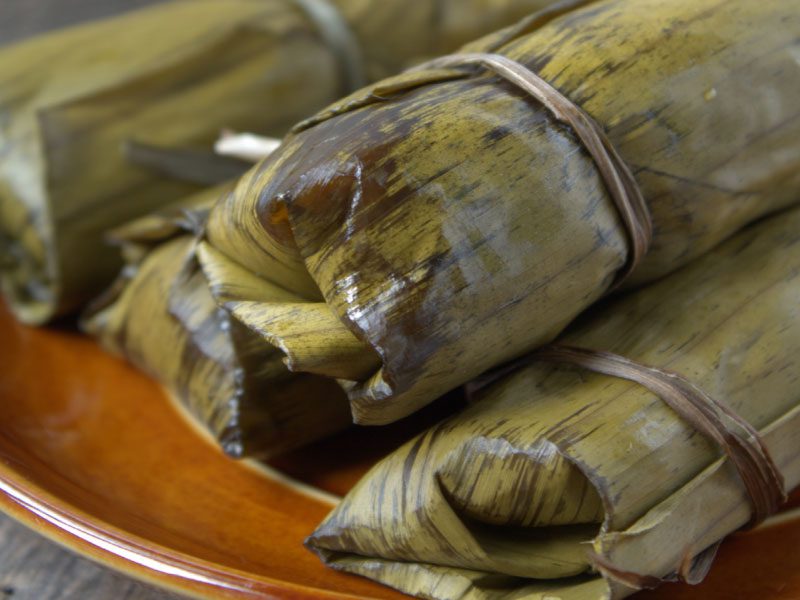 A rice cake stuffed with coconut milk, salted egg, chicken, sausages, pork, and veggies, typically served wrapped in a warm banana leaf. A tasty, sweet delight that can honestly be enjoyed at any time during the day!
A Filipino take on Chinese meat rolls, this dish is seasoned with 5 spices, ground pork or fish, wrapped in a sheet made of bean curd, and then steamed before being deep fried. This crispy, crunchy snack is not one to be missed.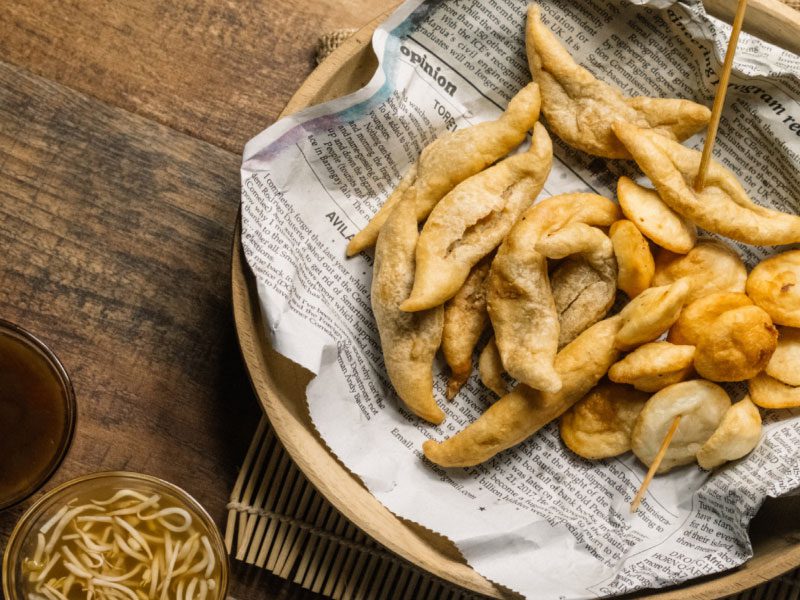 A slightly adventurous one on the list, but one of the most iconic and popular choices. Isaw is either Chicken or Pork intestines that have been boiled and cleaned before being deliciously marinated and then grilled. A very popular dish with all the locals.
When it's hot and humid in The Philippines, Halo-Halo is one of the best Pinoy desserts to go! This refreshing dessert is usually served in a tall glass or wide bowl. Inside is mixed with layers of shaved ice and various ingredients like flan, palm seeds, red beans, ice cream, fresh fruit, and toasted coconut flakes. They are super filling and you can always decide your own version of Halo-Halo.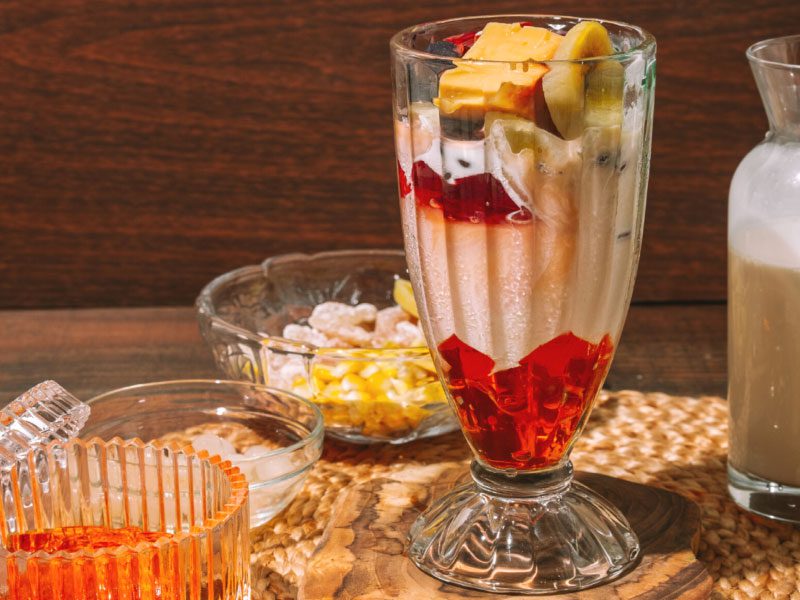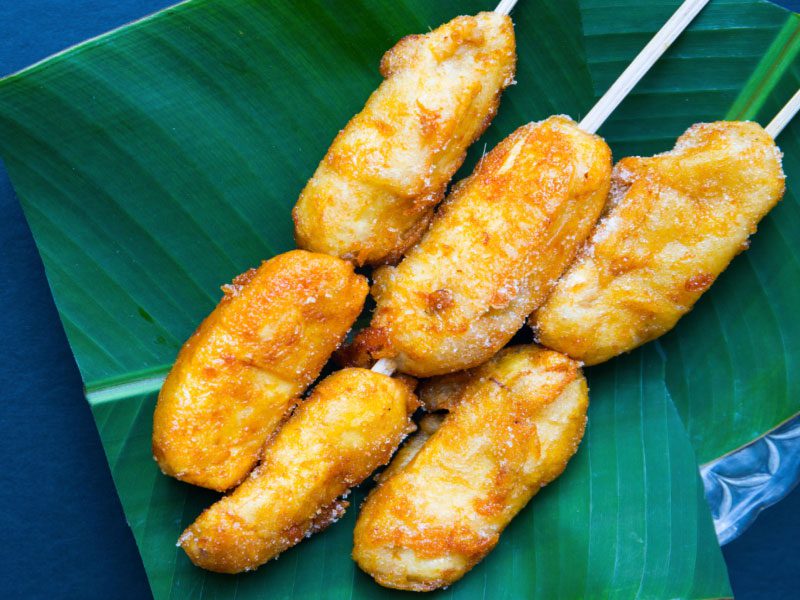 A popular sweet dessert cherished by all Filipinos, this is a caramelized and deep-fried banana or plantain that is enjoyed as a midday snack.
With its Spanish colonial history, Empanadas are a very popular snack or meal found throughout the country. The fillings may differ from region to region, but they usually have ground meat of your choice, potatoes, onions, carrots, and green papayas, which are then stuffed in a wrap and either deep-fried or baked.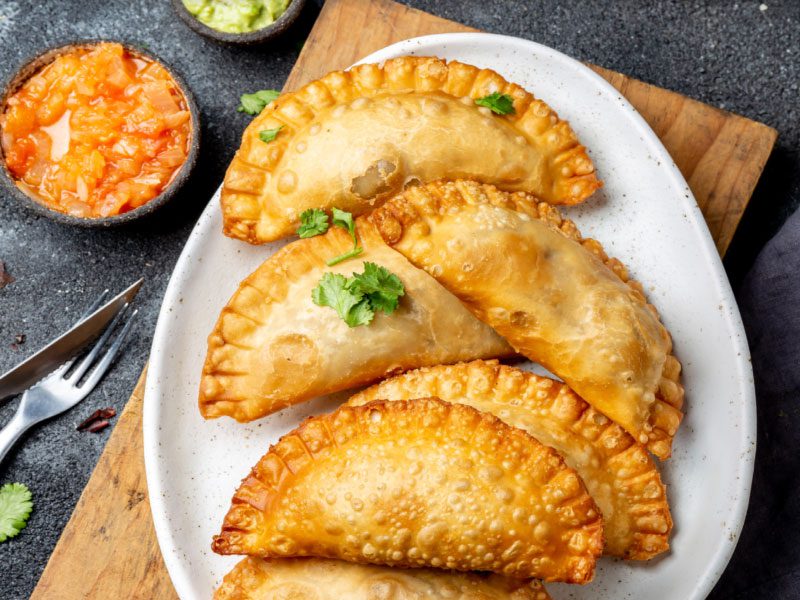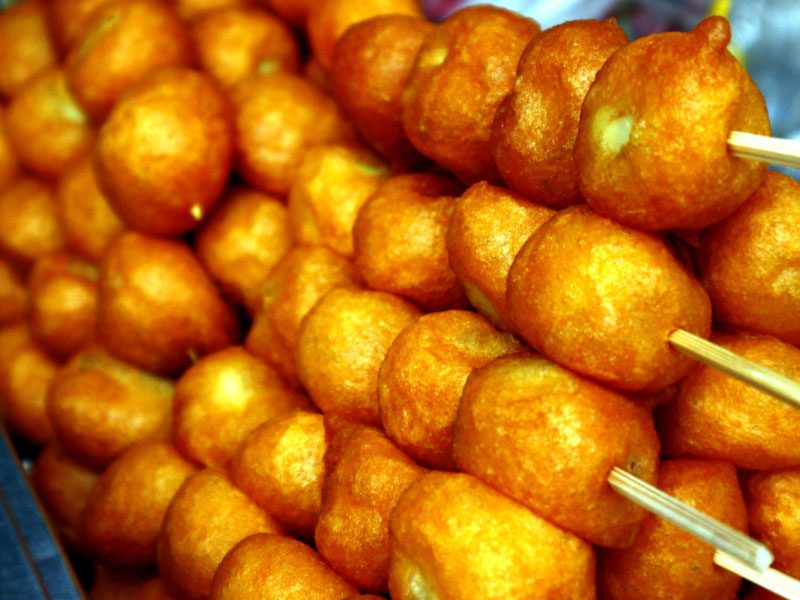 Hard-boiled quail eggs that are deep-fried in an orange batter, Kwek Kwek or Tokneneng is a Pinoy classic that is a perfect pub/bar snack. This cheap but extremely delicious delight can be found almost everywhere in the country, which goes to show how loved it is as a quick bite!  
    Foodie culture in the Philippines is huge and street food is found seemingly everywhere, and the hub of Makati in Metro Manila is no exception. Here you can find many restaurants and some street vendors that serve incredible Pinoy food, and Lub d Makati is at the center of it all. Our budget hotel in Makati is a great place to stay if you're looking for a place with an awesome location, great vibes, friendly staff, views of the city skyline, and great food!