How to Get to the Full Moon Party in Koh Phangan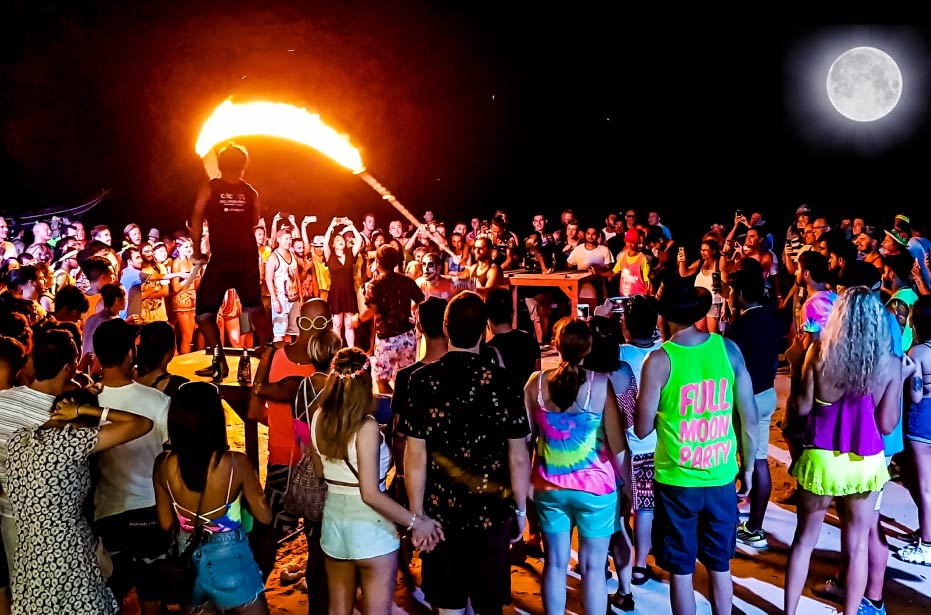 You probably have heard about the Full Moon Party on the stunning island of Koh Phangan and many stories of how fun and wild it can get, to the point that it makes you hesitant to experience it first hand. But, don't let their anecdotes limit your life experiences, check it out yourself to see what this partying under the moonlight is all about.
Haad Rin Beach on Koh Phangan is where the Full Moon Party takes place. It is quite a journey to get to the venue since there is no airport on the island. The only way is through the choice of sea transfers such as speed boats and ferries.
So here is our quick and easy guide to getting to the Full Moon Parties in Koh Phangan.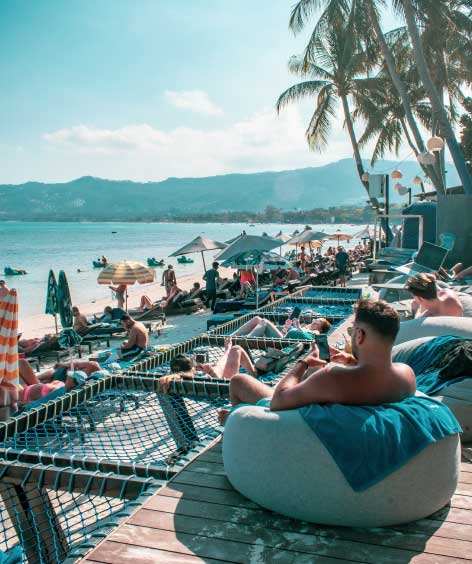 Step 1: Get to Koh Samui
If you're staying at Lub d Samui, you've probably already got this step sorted.
Another option is ferries from the mainland Surat Thani, which are a fraction of the price – about 400 baht compared to about 3,000 for flights, but take around 2 hours to cover the distance.
However, for those who are somewhere else, luckily, there are direct flights to Samui, which is the quickest and most convenient option, but the cost tends to be on the pricey side.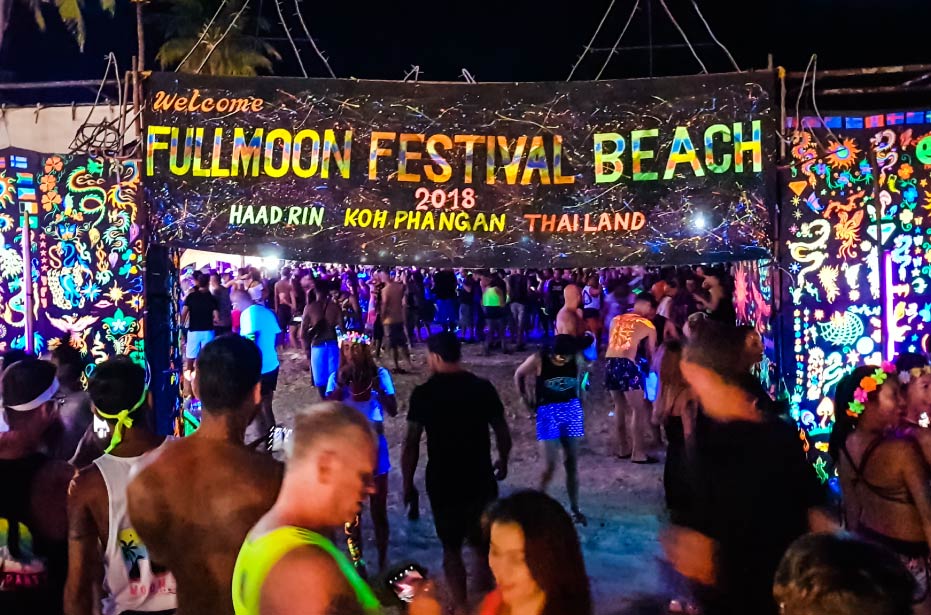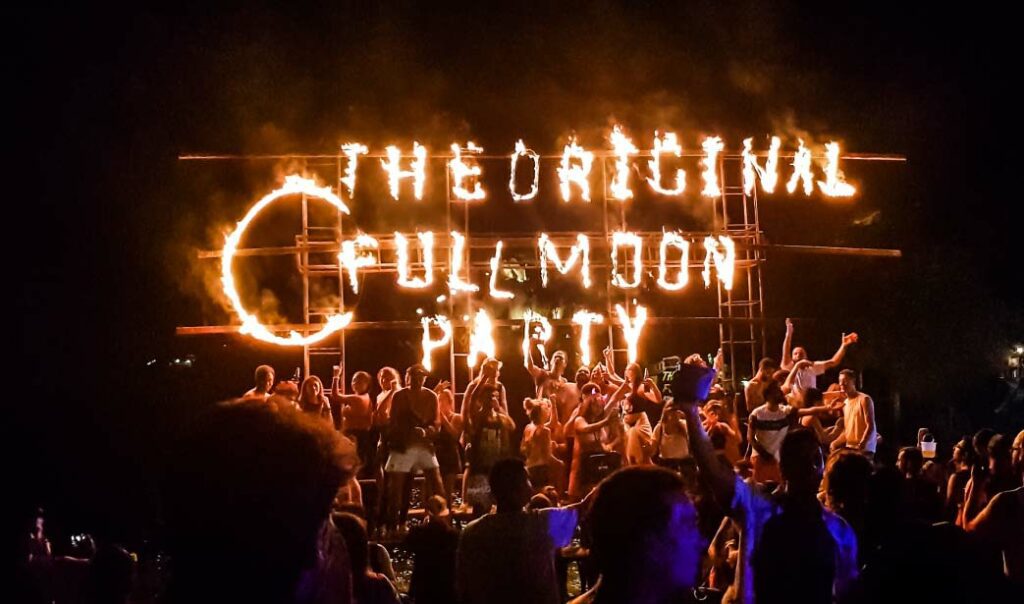 Step 2: Get to Koh Phangan
From Lub d Samui, you'll need to take a ferry to Koh Phangan to enjoy the Full Moon Party. 
          There are regular ferries operating from the main piers, costing about 200-300 baht per person.
It's quicker but more expensive to go from Bangrak Pier, on the northern coast of Samui, to Lipa Noi Pier in the southwest.
The ferry is usually strictly scheduled and on time, with fixed ticket prices and departure times, making it easy to plan around. The disadvantage is that they sail to Thong Sala Pier, which is about 11 km from Haad Rin. You'll need to find a taxi or bus to take you the rest of the way to Haad Rin.
On top of that, if you're feeling a little more adventurous, you can try arranging your own long-tail boats on Bophut Beach to get directly to Haad Rin. Some of which might even be willing to negotiate the schedule and price for a trip from Samui to Koh Phangan (and back). However, you're unlikely to get a better price than the ferry.