Guide to The Best of Cambodia
Located between Thailand and Vietnam, Cambodia is definitely on the bucket list for all leisure, and backpacking adventures around South East Asia, with the fascinating point of interests and unique Khmer culture. It's also a destination for food lovers where they can discover fragrant dishes in busy cities and pretty towns across the country.
For beach lovers? They have plenty of choices when it comes to tropical islands as their homey paradise. Not to mention that Cambodia is also a destination for heritage sites, from ancient Hindu temple complexes to royal palaces where cultures and dynamic histories are portrayed. Enough said, Cambodia is truly a destination that you'll never regret visiting. Here we'll guide you through some of the unique and worth-going places in Cambodia.
The Southern Islands
Are you an island person? Though it's not mentioned as much as it should be, but actually Cambodia is blessed with a plenty of gorgeous isles on its south coast. Once you're there, you'll be amazed with not only tropical vibes surrounding you, but also their unique personas.
The largest and most popular island is Koh Rong, a haven for those who love beautiful and not-too-quiet islands. Koh Rong is known for its sandy coves and coral reefs, including interesting tropical discoveries like coconut palms and waterfalls.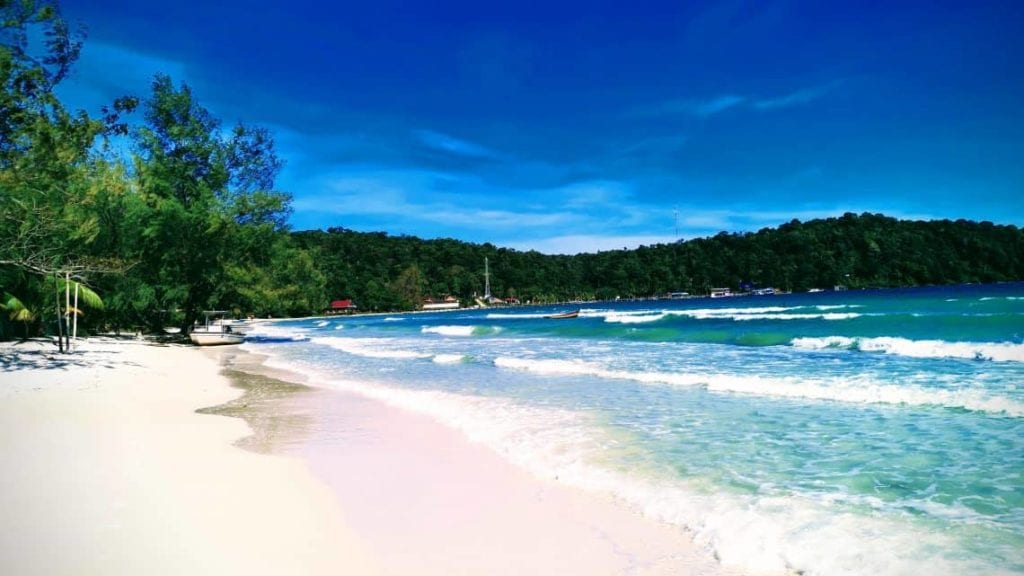 Nearby, you'll find Koh Rong Sanloem which is smaller and a little less hectic, making it a good choice if you're a person who needs a good balance of sun, sea and cocktails. If you prefer privacy, the tiny Koh Ta Kiev is a good option. It's super lovely and is a perfect place to take a real break and do nothing but swim, sunbathe, eat, read, and repeat.
If you have time, we recommend taking around 5-7 days in total staying in these islands for a great recharge.
Tip: Take plenty of cash with you, since there are no cash machines on the islands.
Battambang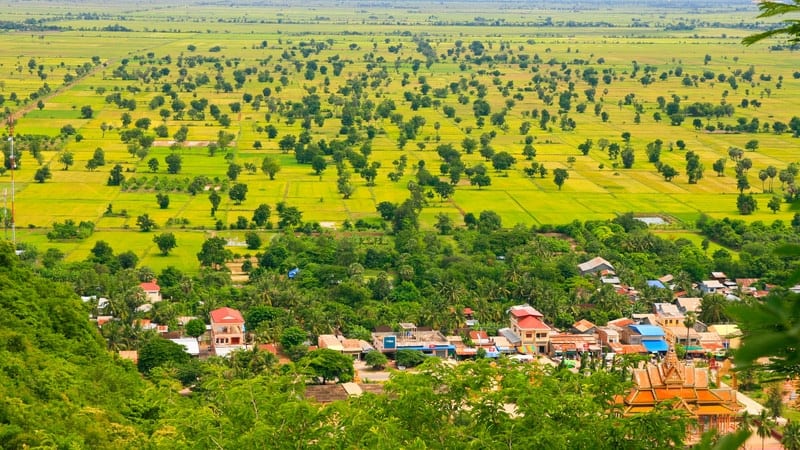 As a city in northwestern Cambodia, Battambang has a reputation of colonial buildings such as Sala Khaet, the former Governor's Residence. However, there's so much to explore about this city that you'll be surprised. Battambang is bustling, lovely, friendly, charming all at the same time, and most of all it's not overwhelming at a tiny bit. With the city's sleepy and chill character, there's an abundance of creativity where is also attracted hugely by the expat community. You'll find a bunch of chic boutique hotels, artsy cafés and restaurants combining Khmer and French cuisine here.
Apart from the urban life here, we're excited to recommend you the lush surrounding countryside, which is perfect for adventures and excursions. You may have seen travel exploring the forests on the bamboo train, (known as the 'norry') which goes down a rough train track through the wilderness for a few kilometres and then returning back. Apart from that, the destination also offers unique excursion options to complete your journey; head out on the Mekong in kayaks, cycle through pretty paddy fields or learn more about the Khmer Rouge at the gorgeous Phnom Sampeu, a hill 7km from Battambang.
Sihanoukville
Sihanoukville is Cambodia's most visited destination after Siem Reap and Phnom Penh. If you're imagining traffic-jammed roads and packed streets, nope, it's much more relaxed that those other two cities.
While Sihanoukville does have city vibe, it's also blessed with several beaches and plenty of nightlife where you can have the best time partying right on the sand. The famous Serendipity Beach is a favourite for many people, especially for those planning to head for the Southern Islands. For more relaxed options, Otres Beach on the southern edge is a great choice, also known for scuba diving venues.
If you're into cooking, there's also opportunities to join a cookery class and plus, you'll find them more than you've imagined. Learn how to make your own Khmer dishes or book a day course at the Don Bosco Hotel School.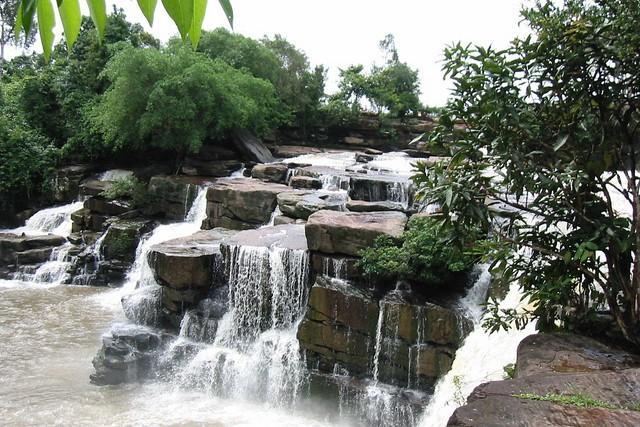 Into more natural destinations? Kbal Chay Waterfall is actually one of the major sources of freshwater for the city of Sihanoukville. So there's no doubt you'll find it super refreshing while you're there. It's a picturesque spot and a well-known place with locals visiting on their days off. Take a splash in the cool waters to feel the freshness before taking some cool photos for memories afterwards.
Kampot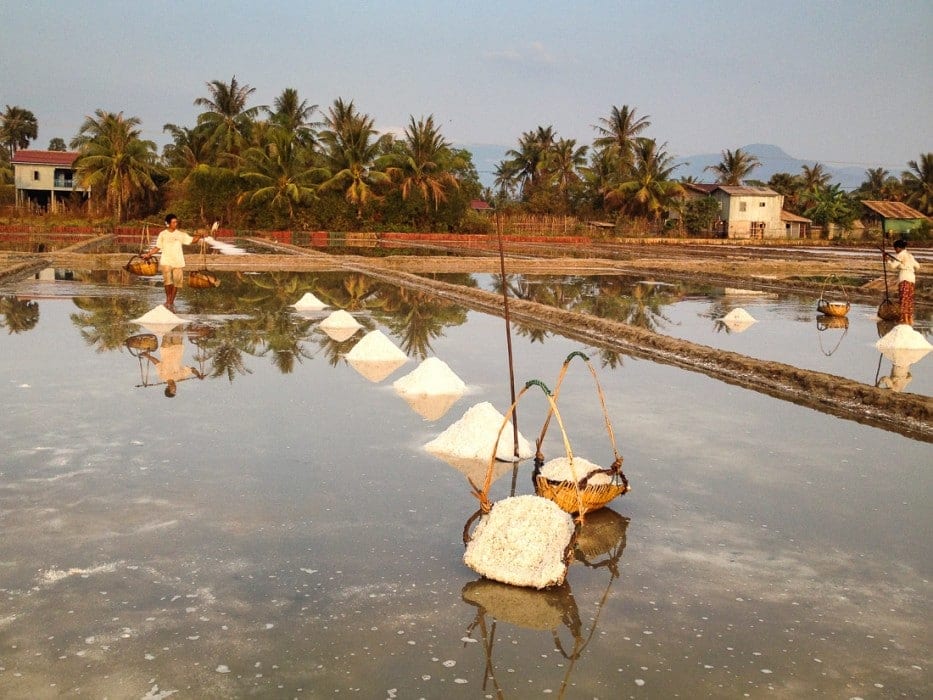 For a real peaceful and quite time, look no further than Kampot. This sleepy oasis near the south coast is in the midst of paddy fields, salt fields and pepper farms growing. Moreover, the buildup of this area is quite unique here as well; it portrays a throwback to Cambodia's days as a French colony.
Kampot really is the destination if you're in need of beach time, cultural trips and local cuisine. The Phnom Chhngok Cave Temple, 8 kilometres from the town, is the area's famous visiting point. You'll be lowering downwards 200 steps into a huge cave for the must-see, amazing 1300-year-old temple.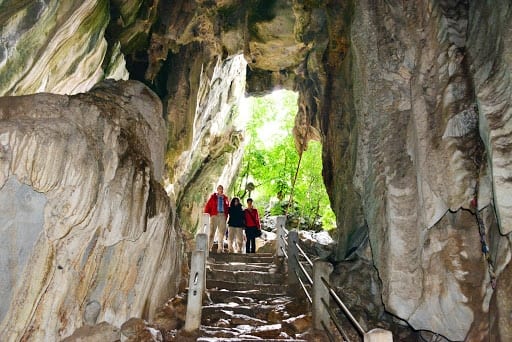 Although Kampot may be a lesser-known destination, you'll still find decent hostels and plenty of delicious places to eat. You may also be interested to put time aside to visit one of Kampot's pepper plantations. There, you'll see how they sun-dried the green berries to make black pepper, while the peppercorns are boiled leaving only white pepper seed inside. Don't miss to see how they operate the farms and of course, try dishes made with their organic peppers, yum!
Overall, the thing we liked most about Cambodia is that you'll always find what you're looking for, whatever it is that you're looking for. Food lovers will find their own sweet spot in the city. Cultural-seekers can find the same, but either way, your search is rather simple and always going to be worth it.