Getting to Koh Samui from Bangkok without flying
Island lovers must have heard of Koh Samui – the paradise island in the southeast of Thailand, where all the magic happens. Activities people love to do here are not just laying on beaches and getting sunburn – while that's also the best part. Well, Koh Samui offers everything you need for your dream vacation, from visiting cultural temples, snorkeling to see amazing underwater creatures, scuba diving, to even hiking to waterfalls!
The question is: how can we get there from Bangkok? If your time is pretty limited, then flying is the best way. But to get all that road adventures from Bangkok all the way there, we're suggesting three best options to reach Koh Samui without flying.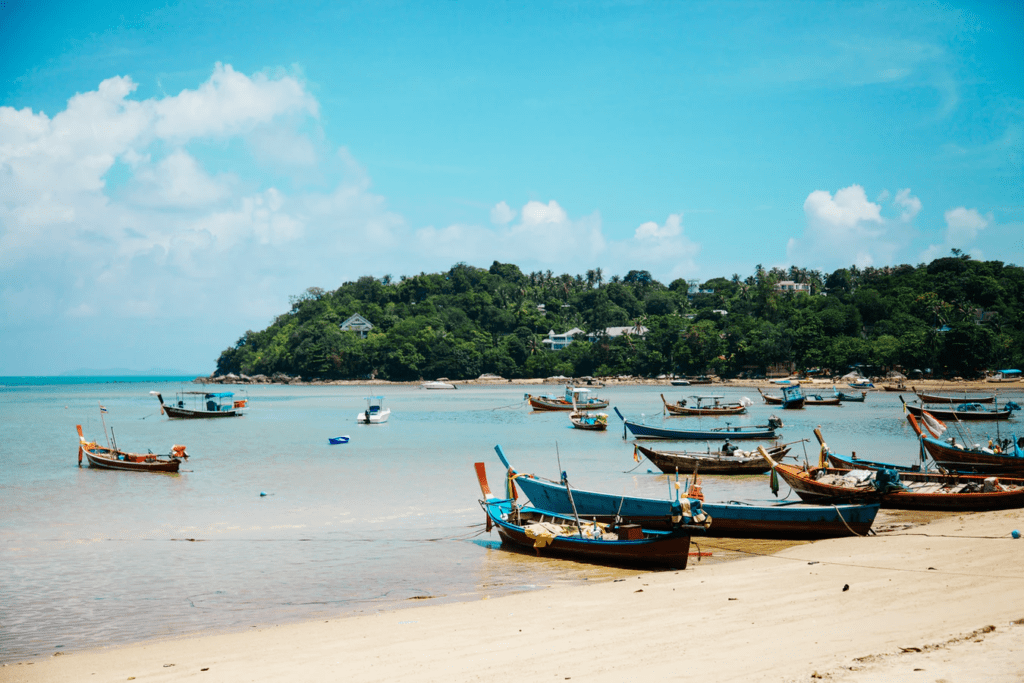 By Car and Ferry
If you're on budget but still prefer some privacy and comfort, this one is for you. From Bangkok you can travel to Koh Samui by car, which takes 9 – 12 hours. You should depart from Bangkok not after 6 a.m. because the last ferry time is 7 p.m. This option consumes over half of your day, but that shouldn't be a problem for roadtrip lovers like us. Thanks to the GPS system, all you have to do is simply type "Don Sak port" into it to get the directions, but it would help a lot if you have it handy it case your internet crashes.
From Bangkok, take Route No. 35 (Rama II Road or Thon Buri – Pak Tho Road), you will pass through Samut Sakhon province, then Samut Songkhram province.
When you arrive at Pak Tho District in Samut Songkhram province be ready to turn left into Route No. 4 (Petchkasem Road).
On Route No.4, passing through Phetchaburi province and Prachuap Khiri Khan province to Chumphon province.
Take Route No. 41 through Lang Suan district and Chaiya District, you will arrive at Surat Thani province.
From Surat Thani city, drive more for about 65 kilometers which will take about 1 hour, you will arrive at Don Sak Ferry Terminal.
At the Ferry Terminal, there are 2 ferry companies which are Raja Ferry and Seatran Ferry. You can choose between taking your car with you on the ferry for THB 420 per car or park it at the ferry terminal. The fee is THB 100 for the first day and THB 50 for each following day per car. The ferry journey takes around 90 minutes before you reach Koh Samui island paradise!
Total Cost
Fuel – around THB 1000
Taking car on the ferry – THB 420
Ferry – THB 130 each
~ THB 2000 for 4 people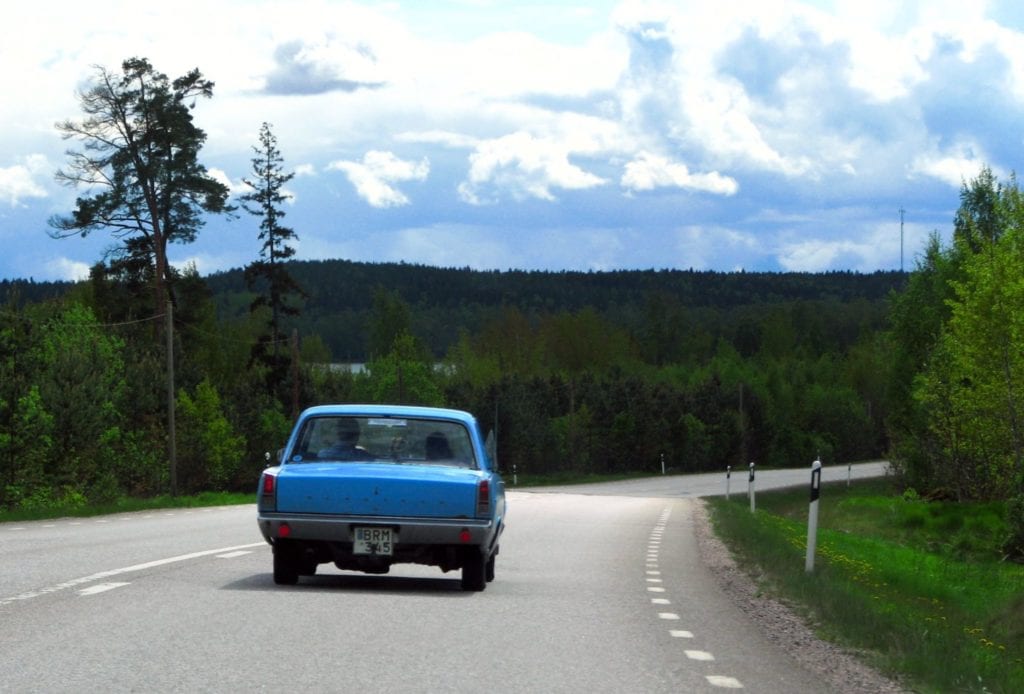 By Bus and Ferry
Another budget-friendly and comfortable way is to travel by bus to Surat Thani and then ferry to Koh Samui.
From Bangkok, take the BTS skytrain to Mo Chit station and walk to Bangkok Bus Terminal (Chatuchak) or other nearby bus stop according to the bus company you booked. The bus ticket will cost you THB 650 – THB 1400, depending on the class and company you choose. To avoid cases of being fully booked, make sure to buy the ticket (bus and ferry combo) online in advance.
Taking the night bus is also a good choice for those who are comfortable sleeping on the bus. You can have a nice time travelling in Bangkok while the sun sets, sleep on the bus at night, then wake up freshly in Surat Thani before approaching the beautiful views, sand on your toes, and the smell of the sea at Koh Samui.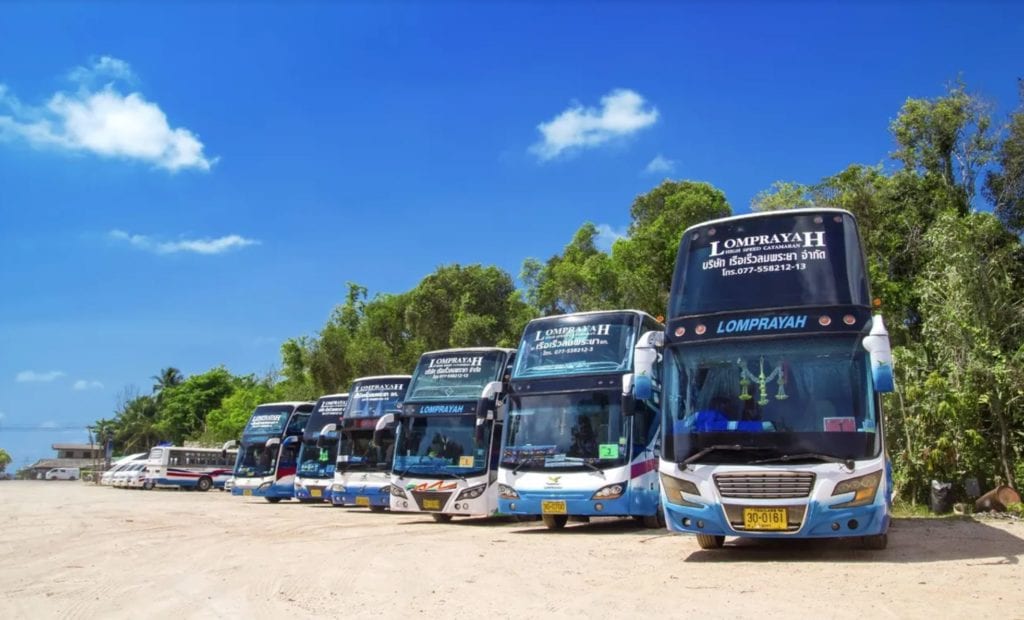 All of the buses from Bangkok to Surat Thani will take you to a resting area where you can have a meal or buy some drinks or snacks before arriving at the ferry terminal. From the terminal, you may take a ferry or a speed boat to Koh Samui. For travelling by bus you will need around 10 – 12 hours in total to arrive in Koh Samui.
Total Cost
Starting from THB 650 – THB 1,400.
By Train and Ferry
This is a perfect choice if you not in a rush at all, and looking to fully taste the charm of travelling in Thaialnd. Plus, it's simple and much more enjoyable than taking the bus.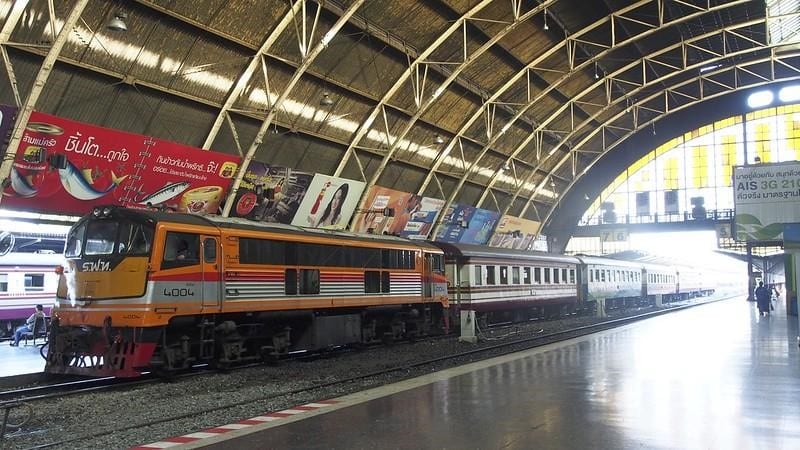 From Bangkok, head to Hua Lamphong Train Station where you'll find over 10 trains to Surat Thani every day from 8 a.m. till 10 p.m. You can choose from regular trains, fast trains, express trains and special express trains. The price of train tickets varies from THB 300 – THB 1,200 depending on classes, type of the train and with or without air conditioning.
Travelling by train takes about 9 – 12 hours to cover the distance of 651 kilometers from Bangkok to Surat Thani. What about eating and drinking on the train? Yes, bringing food on the train is allowed, also there are food sellers on the train providing both food and drinks for THB 20 – THB 100.
It is recommended to travel with a night train by getting the train ticket with a combination of shuttle bus ticket and boat ticket at once. After you arrive at Surat Thani railway station, show your ticket to train staff then they'll show you the right direction to shuttle bus service. Proceed to the ferry terminal by shuttle bus service which will take you from the railway station to Don Sak ferry terminal to get on either a ferry or speed boat to Koh Samui.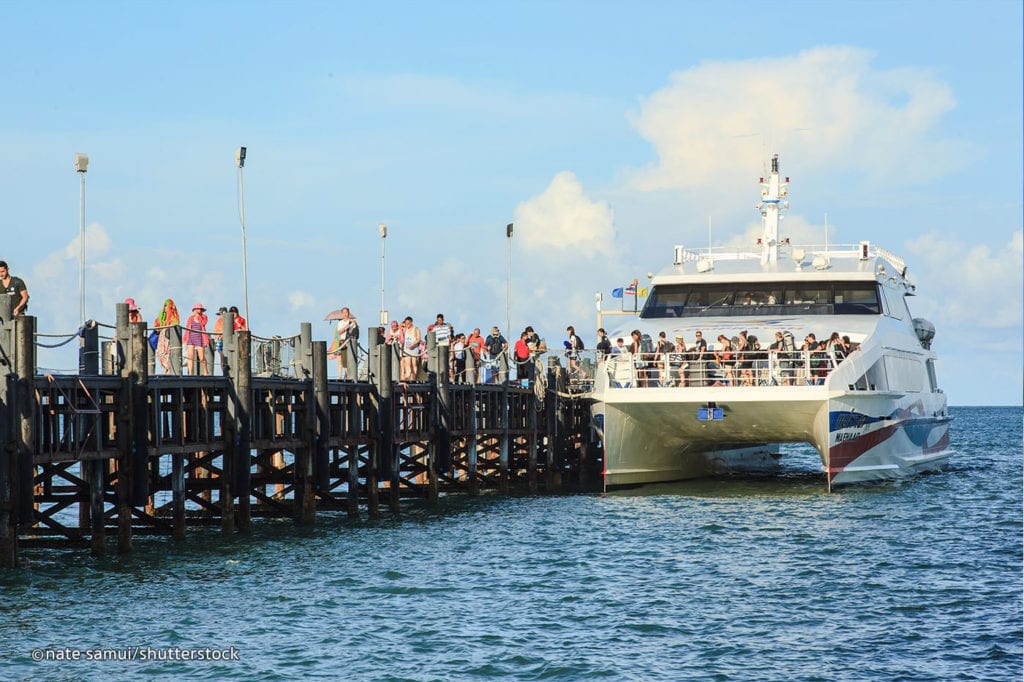 Total Cost
Train – Starting from THB 300 for 3rd Class without A/C – THB 1400 for 1st Class Sleeper Train
Shuttle bus and Ferry – THB 220
While you're planning your next trip to this fascinating island in Thailand, be sure to take the route that best fits your time and travel style. If you're considering the best value for your trip, the public transportation options provide you a real life experience and culture of Thai people. For more than 4 people and privacy needed, consider travelling by car instead. In any case, have fun with your next trip to Koh Samui paradise!