Explore Like a Local: Siem Reap's Hidden Gems
Millions of tourists visit Siem Reap each year with the hope to witness the magnificent Angkor Wat and its surroundings. However, you can explore so much more while you're in this temple town, from decorative serene temples to local galleries to traditional coffee houses. Let us take you through the possible journeys to see the hidden gems in Siem Reap and nearby.
West Baray Lake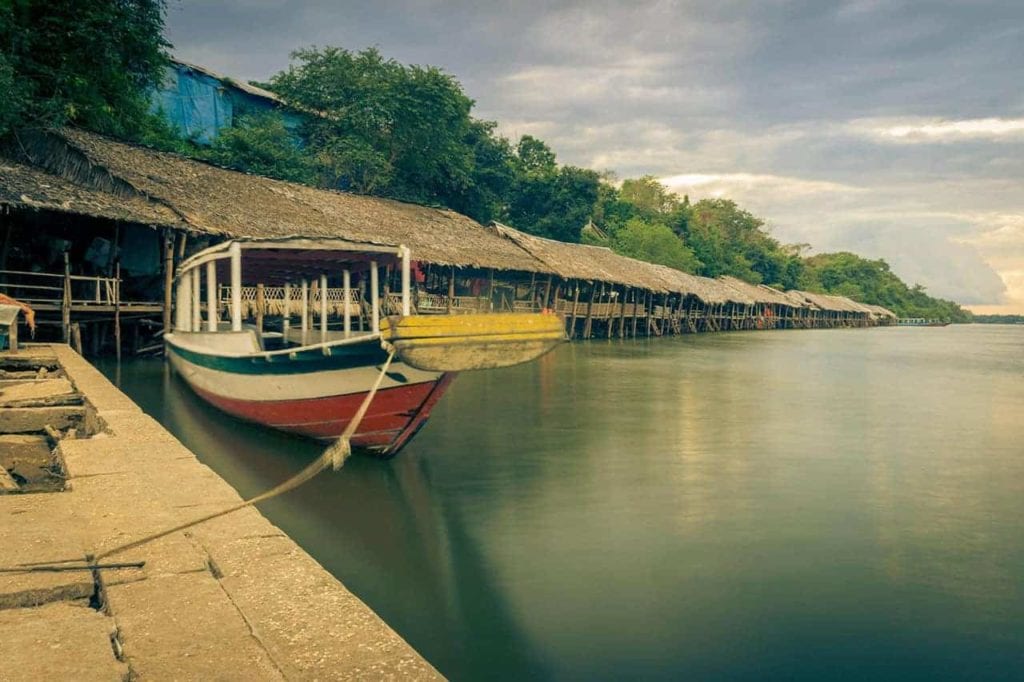 After visiting Angkor Wat, West Baray Lake is the hidden place you wouldn't want to miss. It's a little secret beach where you can also have a bike ride through and see the abandoned temples in the forest and the unexpected beach at West Baray.
Cambodia Landmine Museum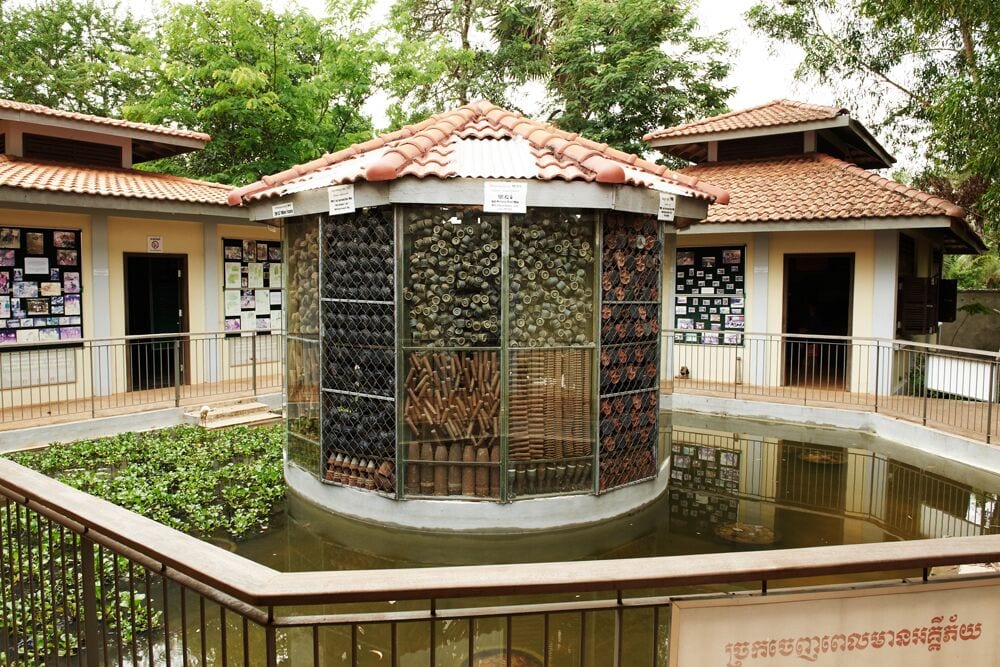 Keen to learn all about the landmines in Cambodia, its impact to the country, and traditional Cambodian arts? We recommend going to the Cambodian Cultural Village which will provide you such an insightful knowledge on that. This place is made up of artificial villages with each of their own themes, events and culture. A day here can be spent wandering around, watching shows, including traditional wedding ceremonies and the Umbrella Dance. Moreover, you can contribute and support at-risk village children so that they can have access to education, food, and shelter.
Artisans Angkor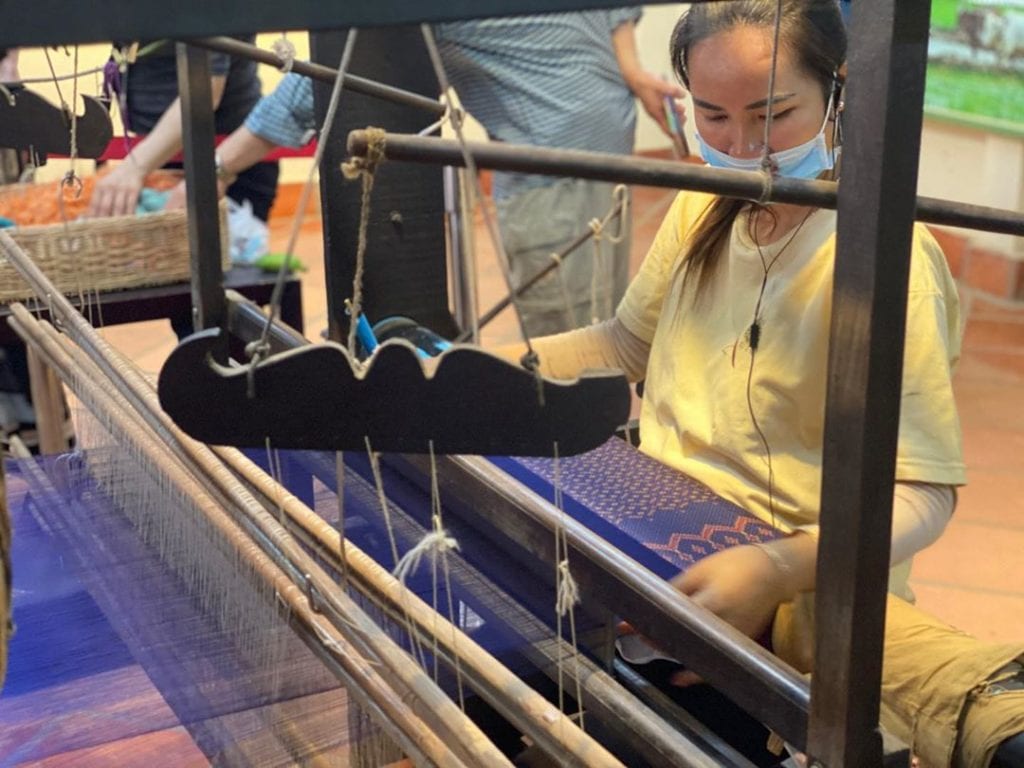 This Siem Reap-based organisation is where the country's craftpersons are trained to create high-quality Cambodian crafts with the traditional producing ways.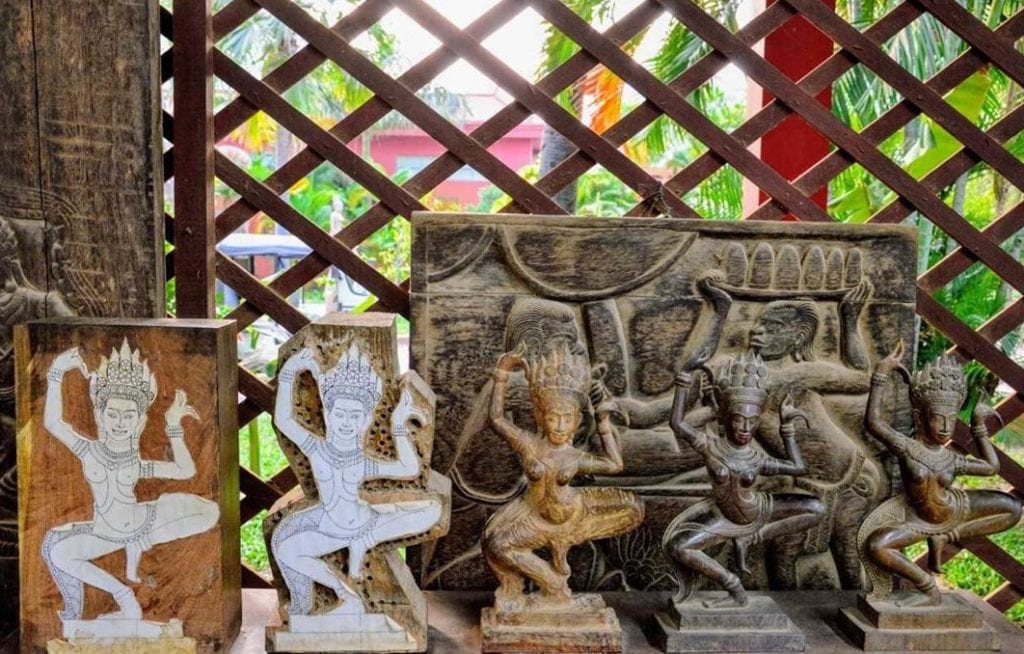 Example of the crafts and products here are ceramics, silk and wood and stone carvings, to jewellery, silver plating and lacquerware. A free tour is available to see the workshops and how the artisans create their high-quality products. Take back with you a story or two by support and purchasing the beautiful souvenirs from here.
Wat Preah Ang Sang Tuk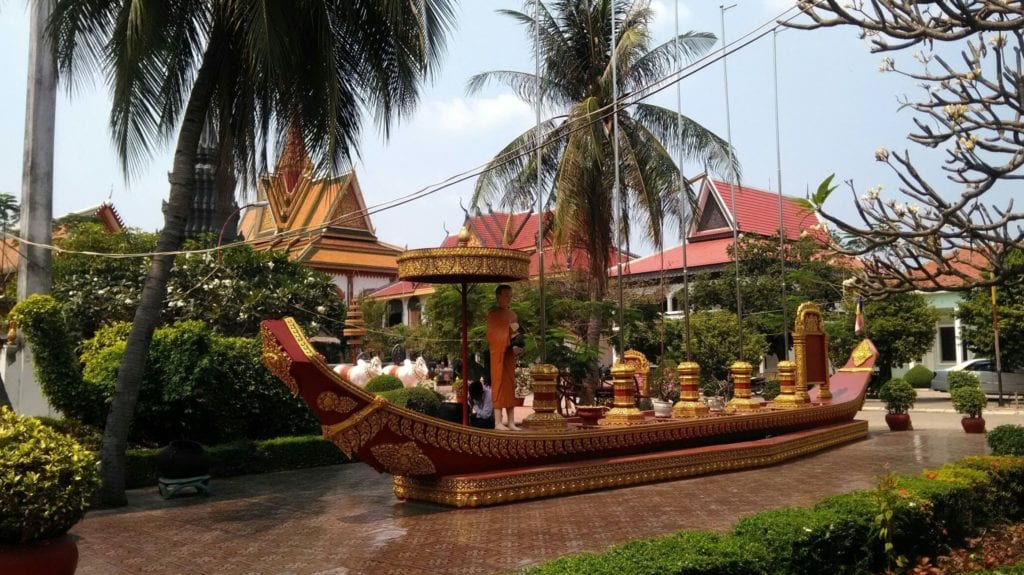 You'll find this historic Buddhist temple in Siem Reap not far from the river and the Old Market. Outside there are many stupas all unique from each other, and in the temple you will experience a colourful wall painting where the story of Buddhism is portrayed beautifully.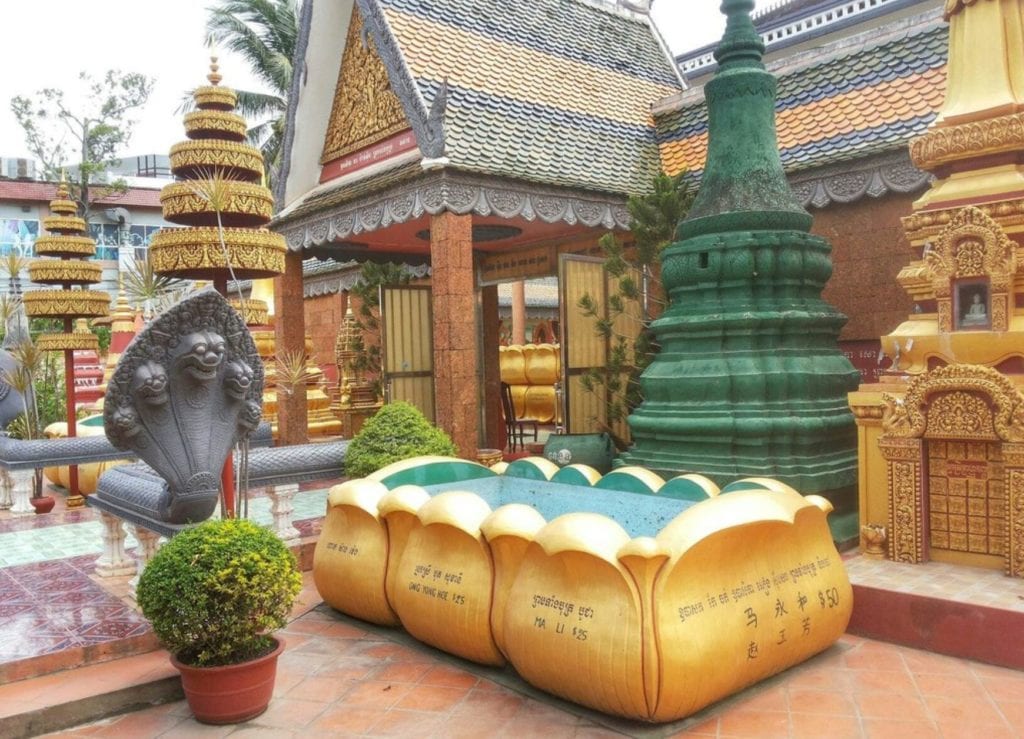 Coffee Lovers
A wide range of offers are available when it comes to cafés in Siem Reap. You can find plenty of choices to sit down relaxing with your drink or a meeting spot with your date.
Brown Coffee & Bakery – A uniquely designed café to get your smooth cup of tea or coffee. A fresh brew surely freshens up your day along with satisfy your craving.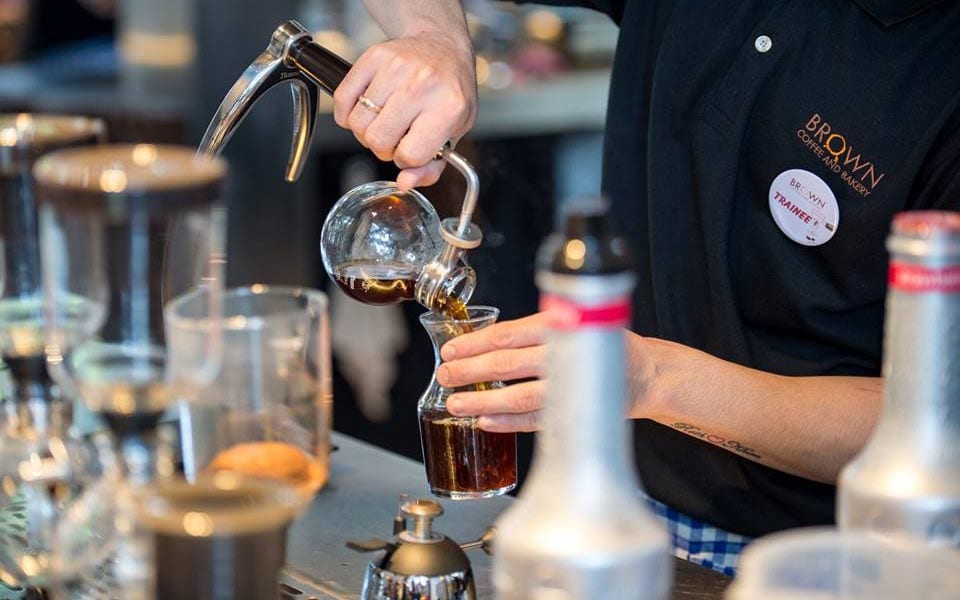 Sister Srey Café – This riverfront café is a short walk from Old Market. Besides, it's a perfect place for vegan or vegetarians to dine in, with its coffee, cakes, and bakery options.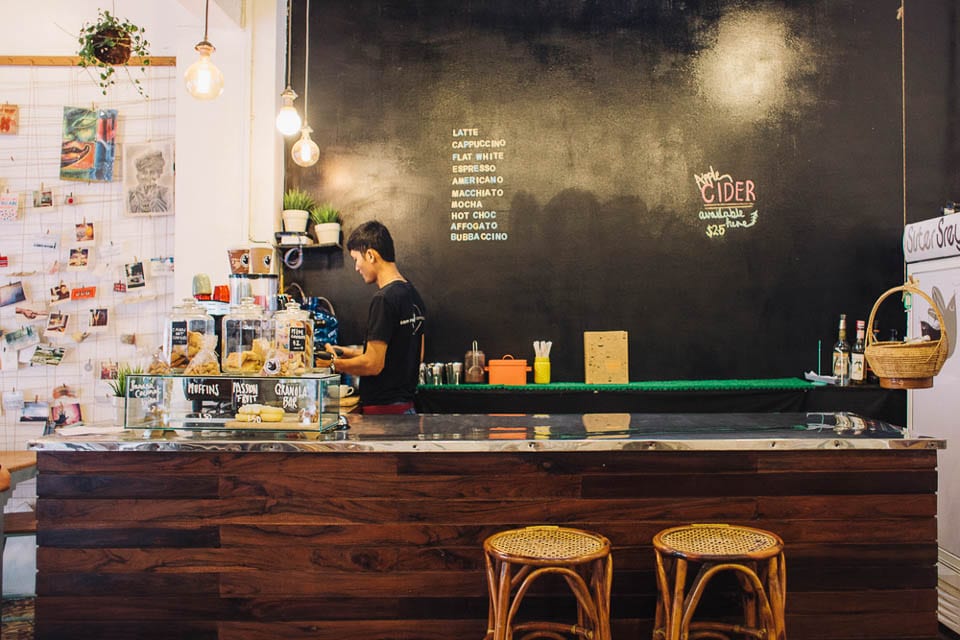 The Pumphouse Siem Reap – A restaurant and bar with great coffee, in a charming atmosphere by the pool in Lub d Siem Reap. Satisfy your taste buds by a smoothie bowl or a cup of espresso to start your day.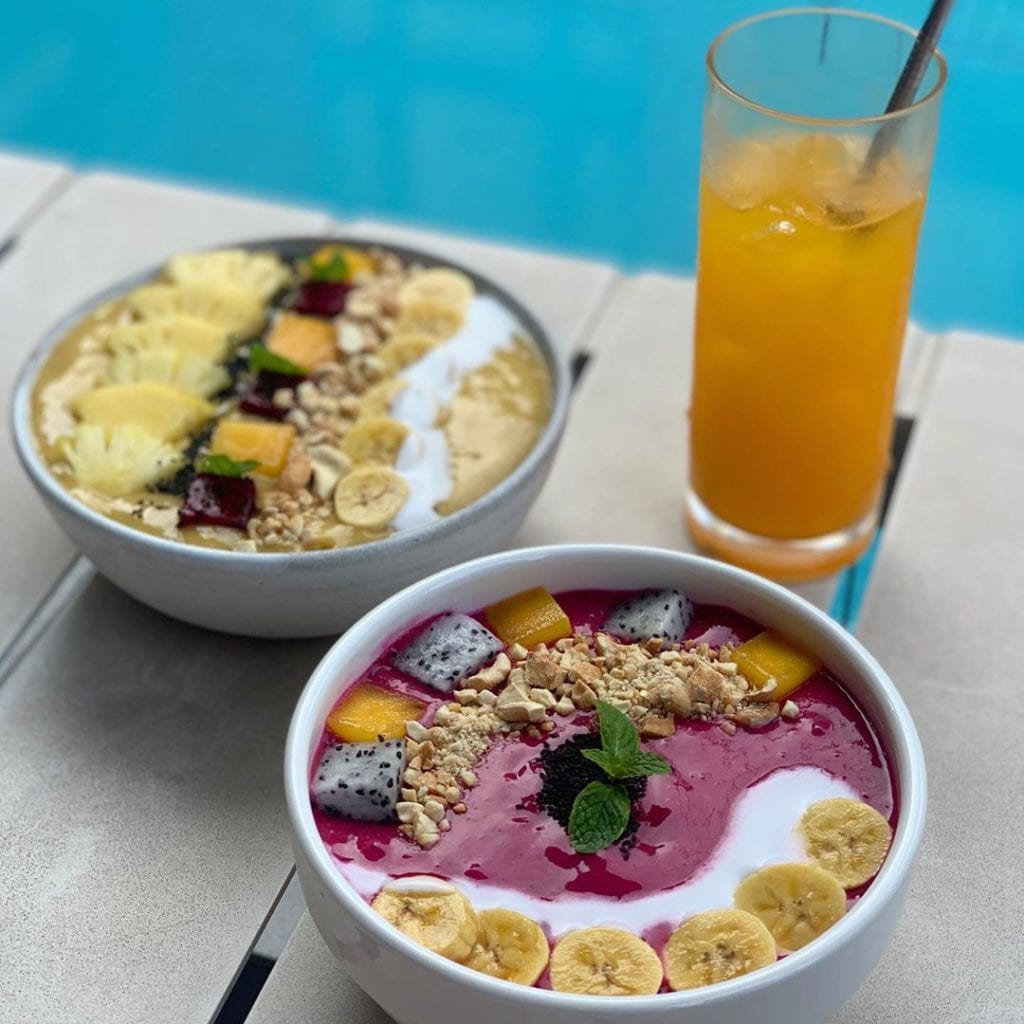 The Floating Village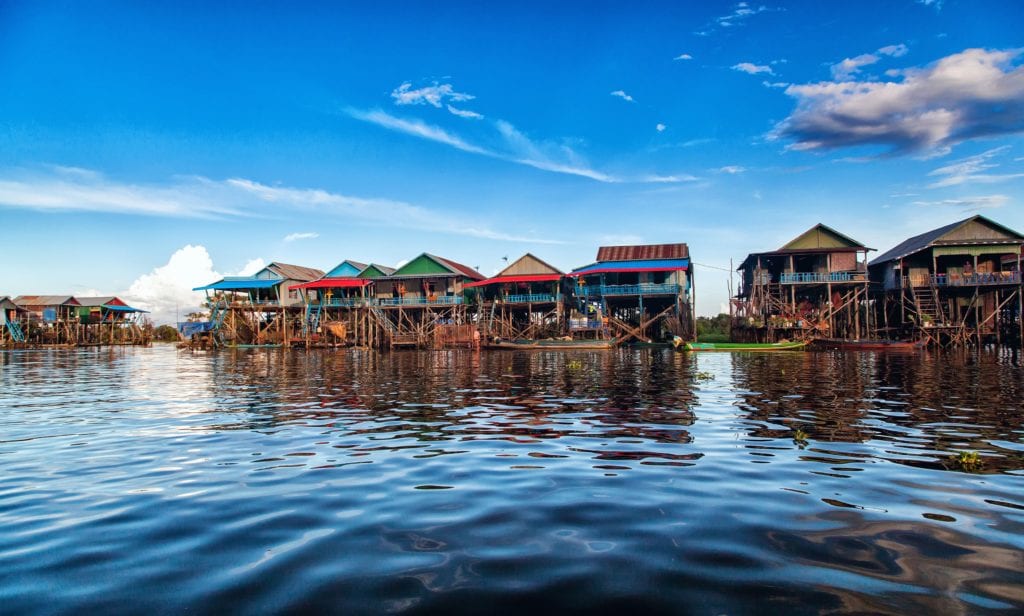 A day to the floating villages on Tonle Sap river in Siem Reap is one that you won't regret. The river runs through the country from Siem Reap to Phnom Penh (250 km), being a truly vibrant ecosystem providing a large amount of Cambodia food supply and home to the citizens. The trip visiting these villages usually is spent seeing the fascinating way of life, interacting with the locals, experiencing the sunsets and so on. In the meantime, you'll naturally become more considerate of the locals living there.
Theam's Gallery
This amazing gallery is a blend of thematic galleries and pavilions which visitors are able to discover Theam's artistic creations as well as Cambodian culture and lifestyle. The artifacts and household objects within the gallery are selected by the passionate, talented Cambodian artist LIM Muy Theam.
The gallery is located 10 mins from the entrance of Angkor Wat temple, and only 15 mins away from Lub d Siem Reap!
Phnom Kulen
Considered a holy mountain in Cambodia and stands as a religious significance to both Hindus and Buddhists, the Phnom Kulen is visited also for its beautiful abundant greenery.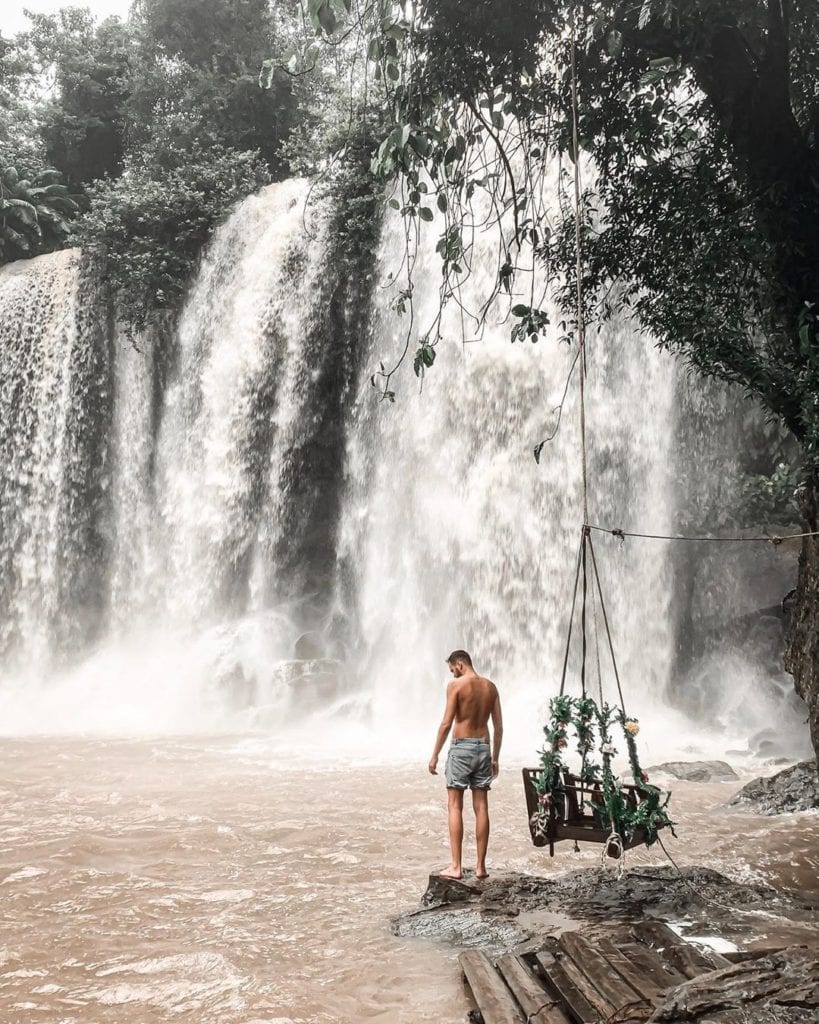 To spend the time here, you can take a dip in the water, or walk up the mountain to see the River of a Thousand Lingas, the series of a stone carving on a river bed. Therefore, with less than 2 hours from Siem Reap center, you can visit this magical place.
Get ready to uncover these hidden gems in Siem Reap next time you go there. Let us know what other places you found, and tag us on Instagram!