Enter An Urban Paradise In Makati
Makati is the second largest city in The Philippines. It is known as the financial hub of the country and can be considered a contemporary urban metropolis. Despite Makati being famous for its business hub, it is also the centre of cosmopolitan culture. There are a wide range of tourist friendly activities and sights, which make the city a must-visit if you are in The Philippines.
From museums to art galleries and shopping malls to historical structures, there is something for everyone here, not to mention the nightlife is arguably some of the best in the country. Come with us as we take a walk through the city and help plan your perfect stay in Makati.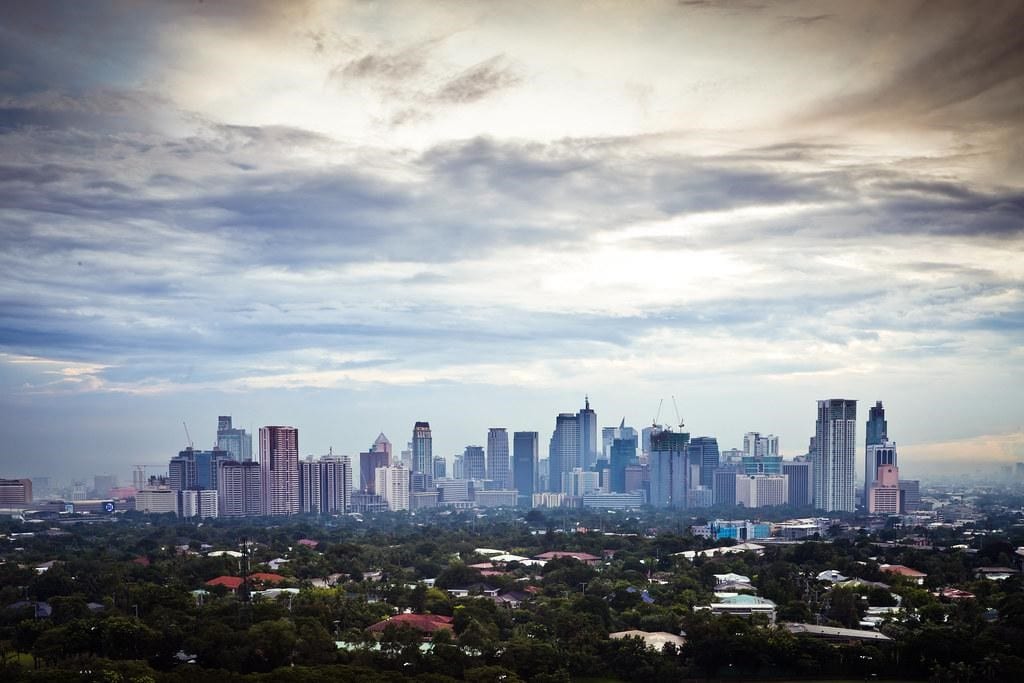 Malls & Markets
Makati is well-known for its range of high-end malls and everyday markets. Start off in Greenbelt Mall, a mix of lush green trees and commercial activity among the giant skyscrapers. This mall is made-up of 5 buildings and has everything you can think of, split into different buildings. What do we mean? Well, in Greenbelt1 you will find home supplies whereas in Greenbelt4, you will find high-end shops and everything else in between.
After Greenbelt Mall, a 10 minute walk will see you at Glorietta Mall, another 5 building mall, much the same set up as Greenbelt. And then as if 10 buildings of shopping isn't enough, Glorietta Mall is attached to SM Makati. Smaller than the previous malls, SM Makati houses more authentic products with stores such as Kultura.
As for street and flea markets, let's just say that there are so many it's dangerous! Regardless if you are in Makati for 3 days or 1 week, the 5 markets that are non-negotiable are the Salcedo Saturday Market, Greenfield Weekend Market, Mercato Centrale, Tiendesitas and the Baclaran Market.
An Abundance Of History
With a history of close to 350 years, Makati has seen good and bad times. First settled by the Spanish and then handed over to the Americans, it has had a checkered past, but boy, does what's left tell a story!
A group of 400 year-old churches is the last thing you would expect to see amongst skyscrapers, which is what makes it so special. The Guadalupe Ruins have stood high since 1629 throughout conflict, economic downfall and political advancements. What is left is very impressive and even better once you know the story behind them.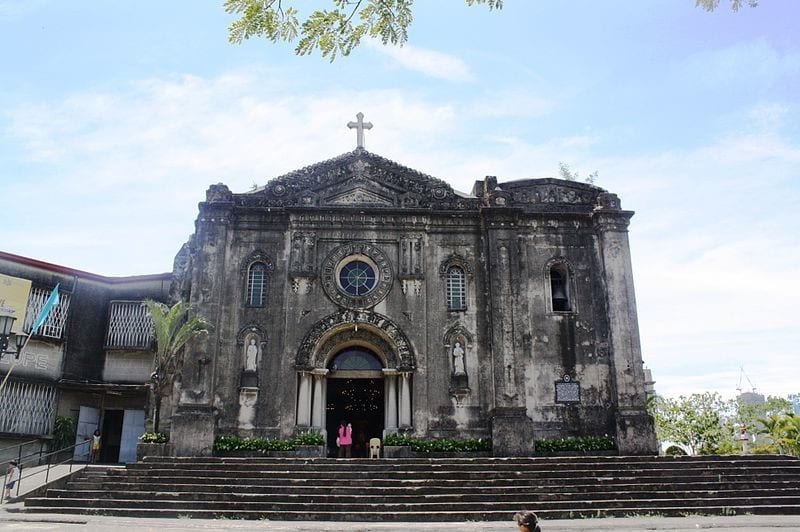 After visiting Greenbelt Mall on your way to Glorietta, stop by Greenbelt Chapel, just next door. Set on an island in the middle of a lake, it is a unique structure with a space-age look about it. Upon walking inside, there is an ascension-like vibe with sparkling lights and stained glass windows that come to life in the sun. It is a building that must be seen to be believed.
As you walk the streets of Makati, you will notice the Spanish influence fused with East Asian and Western culture. Aside from the modern skyscrapers, no building is the same.
Museums Galore
If you are a fan of museums, you won't be disappointed here. Even if the idea of museums doesn't interest you, when in Makati, forget bar hopping for one moment, museum hopping must be done. With 8 well-known museums in Makati alone, there is something to keep you on your toes. The ideology behind these museums is to help you get a feel for the history and culture of the city. Of course, they differ from one another in relation to their collections, hence if you visit one, you simply must visit them all. We have listed a few of the main ones below:
Start your museum hop at Yuchengco Museum. Founded only 15 years ago by high-profile Filipino businessman, Alfonso Yuchangco, this museum/art gallery features local and international artworks. If you want to try your hand at some Chinese calligraphy, you can do this too, with workshops running every day.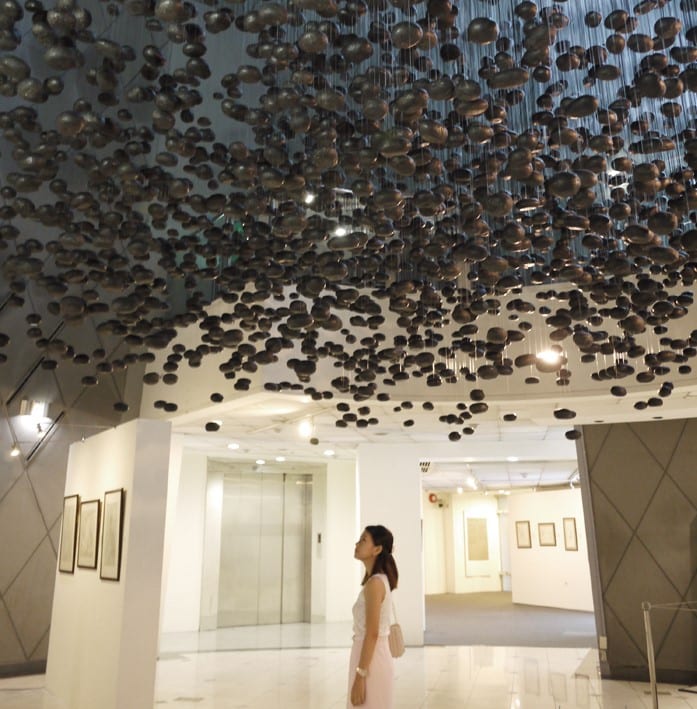 After your visit to Yuchengco, take a short 15 minute stroll to Ayala Museum. Cultural museums don't get any better, and a visit here will really give you an insight into Filipino history, art and culture. It is comprised of over 60 diagrams relating to significant events in the country's past, as well as cultural relics from nearby China. Being located in the central business district, or CBD, it is easily accessible. Once you are finished in the museum, walk a few hundred metres to the Ayala Triangle; a 2 hectare landscaped park right in the heart of the city.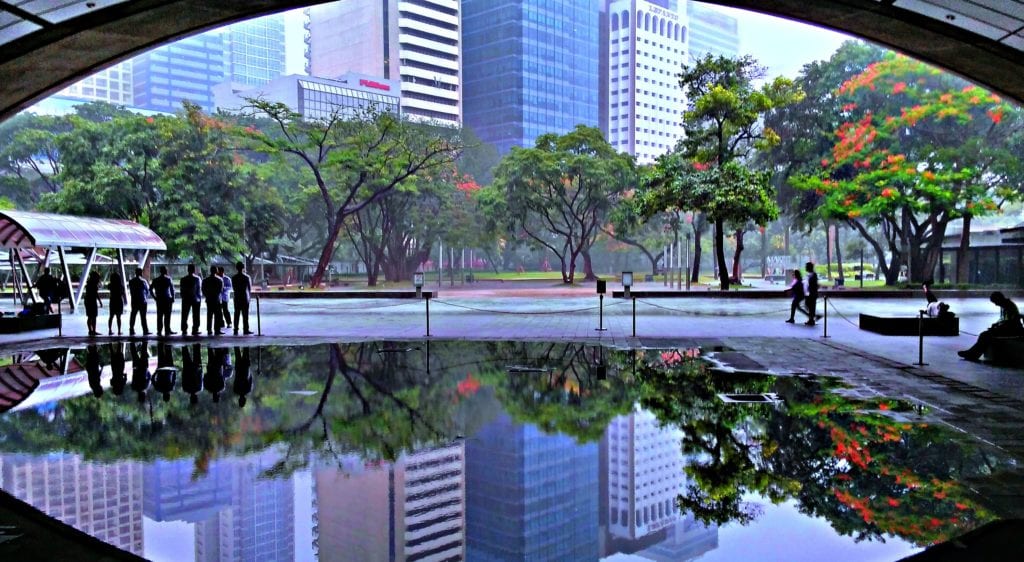 Upside Down Museum
If you are cultured-out from the previous two museum visits, you can let your hair down (literally…) at the Upside Down Museum. It is located an MRT ride away near the port, but is well worth it. A 1,700 square foot museum full of upside down illusions. Nothing more has to be said! Take me there…NOW!
Nightlife
If you are on the hunt for some of the best nightlife in The Philippines, P Burgos Street has a bar waiting for you and is the epicentre of entertainment in Makati. While it is considered the 'red light district', keep your wits about you and you'll be right. While there aren't too many clubs in the area, the bar scene is buzzing, you can sip on a refreshing local brew and people watch.
There are some amazing value hostel rooms in the area. While not directly on P Burgos Street, Lub d is a hostel and hotel serving the Burgos and Poblacion areas and is also a quick 15 minute drive to the airport. If you want a bit of a nightlife, Lub d offers a great atmosphere with a rooftop restaurant & bar "Essential Goodness, for the pilgrims" for people to hang out with friends or take someone special while observing the city's vibrant life.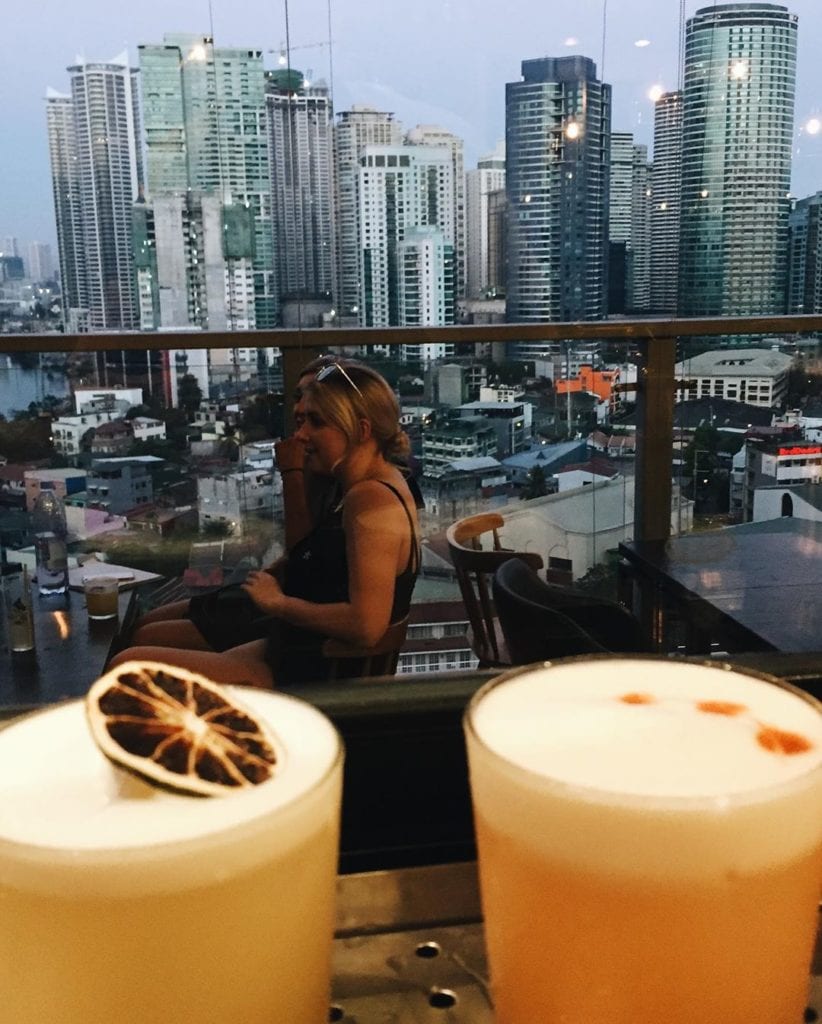 Cafe Culture
As Makati becomes more Westernised, the cafe scene is becoming as competitive as ever. This means the city's cosmopolitan vibes are popping! Who doesn't love a great coffee the morning after a big night? After waking up at your hotel or hostel in the Makati area, head 400m down to The Kismet Cafe & Wellness Market for brekky or a coffee.
Other notable coffee joints that are worth visiting in Makati are Yardstick, Hineleban Coffee, Wildflour Cafe & Bakery and Habitual Coffee. Each coffee shop has its own feel and culture, so it is interesting to see different takes on coffee and cafe culture.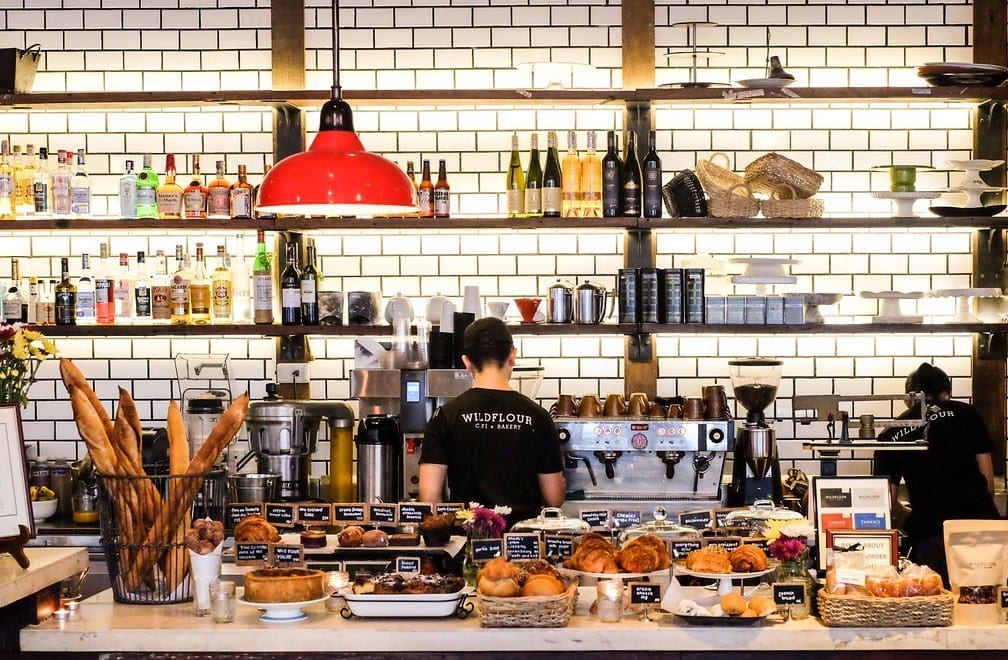 Enter The Urban Paradise
When you have arrived in Makati, the Manila Metro Rail Transit System, or MRT, is the easiest way to get around. As you walk around the city and discover the history behind it, you will start to realise how the culture you see nowadays has been shaped. Keep in mind that it is a city that may not be as party-centric as some places in the region such as Thailand, but it is a great city if you're looking for a combination of a history, culture, shopping, nightlife and a booming coffee scene.