7 SUP Secret Tips to Paddle Like a Pro
Samui is a fantastic place to learn and enjoy stand-up paddleboarding – beautiful coastline, calm and clear seas, and plenty of places for renting gear. What more could you need? Well, a few tips that we provide to get you started!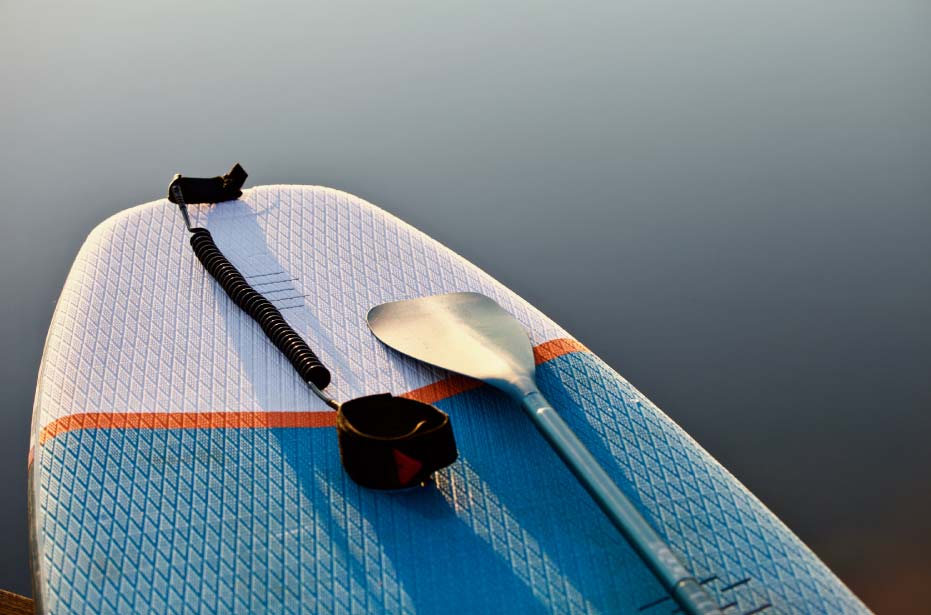 1. Get the paddle size right
A big part of SUP is paddling! The right-size paddles can help you to stay on the board and move around. The ideal length should be from the ground to your wrist when your arm is raised above your head. Most paddles are easy to adjust.
2. Carry your SUP board carefully
You'll need to carry your board a little way to the sea. Most boards have a handle in the middle for just this reason. Gripping the handle and tucking the board under your arm would honestly be a comfortable way to carry it.
3. Balance on your knees
It's easiest to start paddleboarding from a kneeling position. Once you're feeling confident that you've got your balance, you can start rowing on your knees – it'll give you a chance to practise the paddling action without immediately falling off.
4. Stand up
You want to place your feet in the middle of the board, about shoulder width apart, across the board. Don't put one foot ahead of the other – it's a lot less stable. Your knees should be slightly bent to improve stability. Keep your back straight, even throughout the paddling action.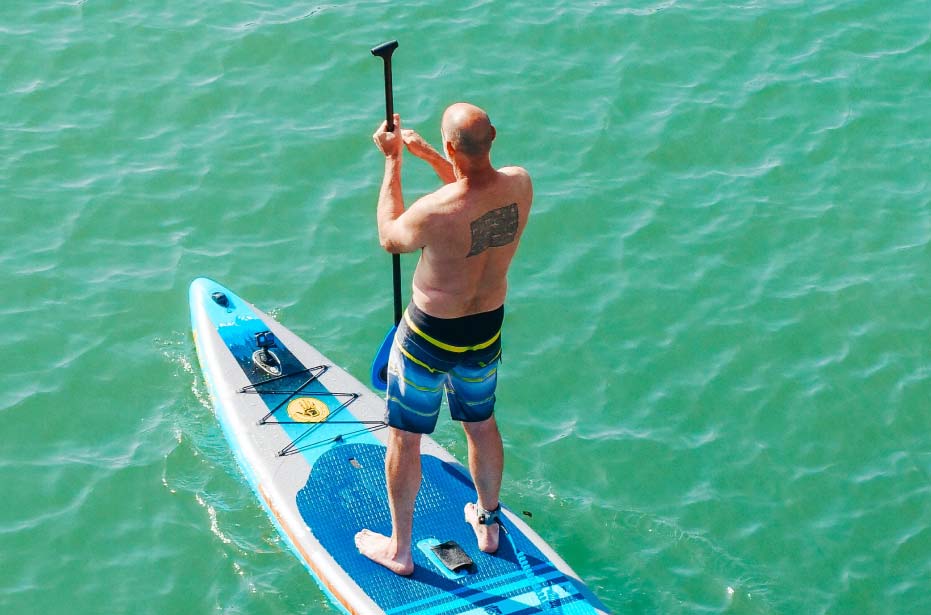 5. Paddle while standing
To paddle while you're standing, plunge the paddle into the water well forward, bending your body at the waist and stretching out your arms. You then push with your top arm and pull with the bottom. It's best to swap sides every 3 or 4 paddles to keep you going in a straight line.
6. Paddle properly
You'll need to make sure that the large, flat face of the paddle is facing towards you and fully under the water to make the most thrust. It's best to start with short strokes, close to the board. Once you get better at keeping your balance, you'll be able to reach further with your strokes without falling off.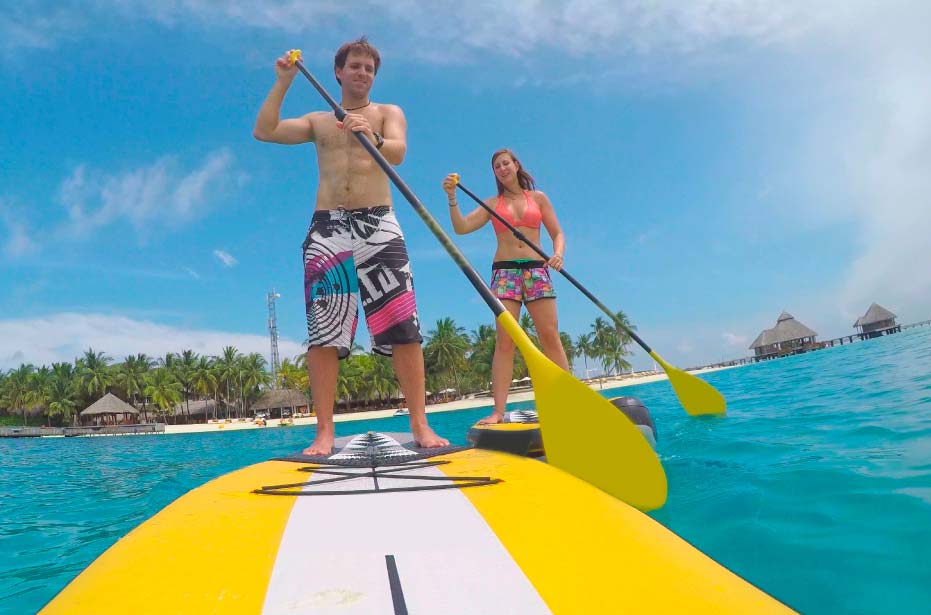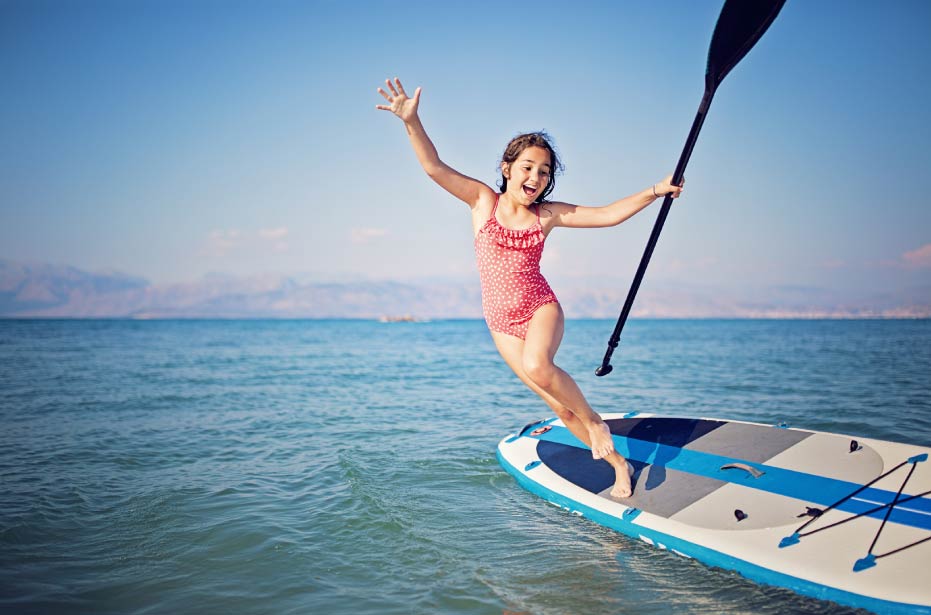 7. Fall off
Falling off your SUP board is all part of the process. The important thing is knowing how to fall right so you don't get hurt. Don't dive off the front or back of your board as it'll probably hit you. To get back up on your board, get to the middle and climb up. Place the paddle perpendicular to the board and start the whole process again from the start.
Reading these tips would definitely help, but, more importantly, you need to get out there and keep practising until you turn pro! Luckily, at Lub d Koh Samui Chaweng Beach, we have all the gears, a nice beachside and staff to help your SUP paddleboarding experience to be smooth and super fun!