4 Best Nightlife Hotspots in Bangkok
    Bangkok is celebrated around the world for its legendary nightlife and its many options for entertainment once the sun goes down. The city is so big that there isn't just one area where all the fun things happen. Just like its financial centers, and shopping areas, the nightlife is spread out widely throughout the city. That's why your friends at Lub d have put together this list of the 4 main nightlife zones in Bangkok, to make sure you don't miss out on all the fun and action!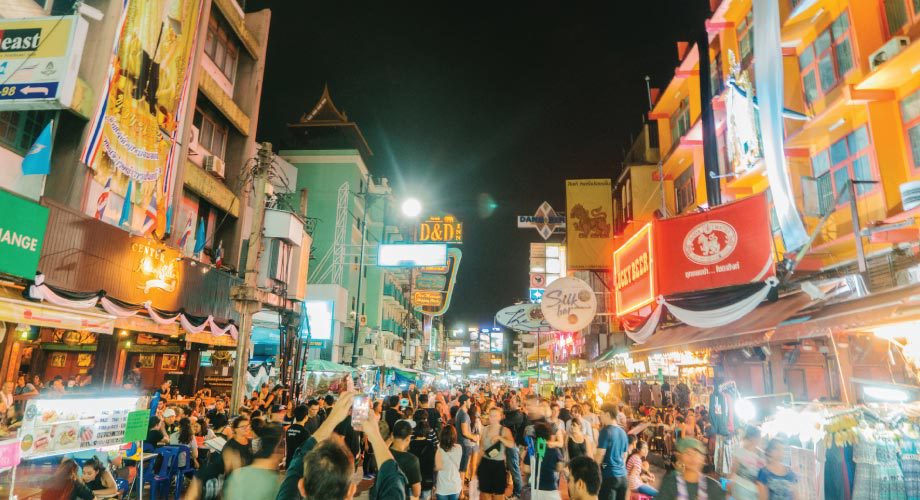 Khao San Road is one of the most popular places in the city, and an area synonymous with the iconic and bustling nightlife of Bangkok. The area is synonymous with the backpacking community in Southeast Asia, with a plethora of affordable budget hostels and hotels. Once the sun goes down, the atmosphere and energy are extremely vibrant in Khao San, and the place transforms into a hive of activity and entertainment. Khao San Road is just around a 15–20-minute taxi ride from Lub d Bangkok Siam or just a few stops on the BTS sky train.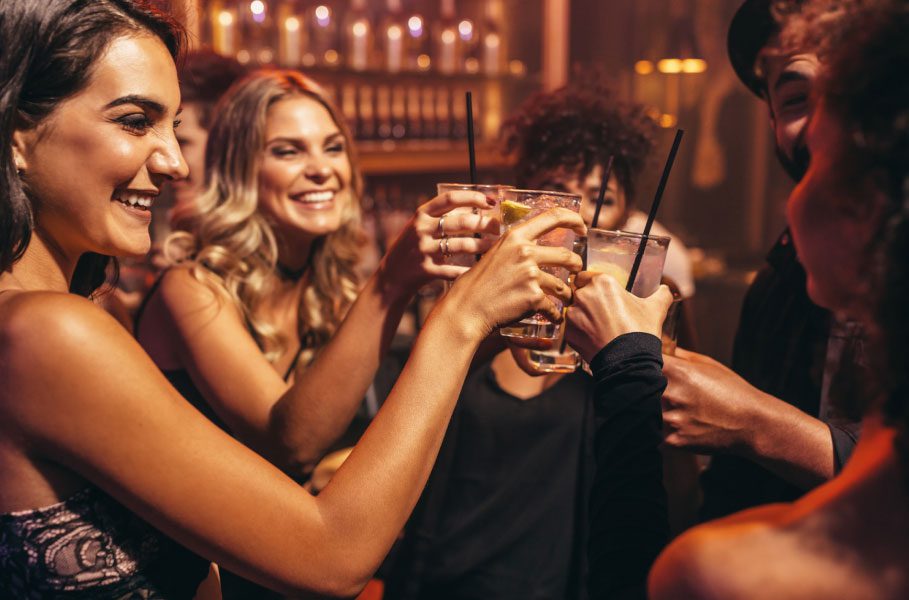 Bangkok's Sukhumvit soi 11 is another area famous for its vibrant and energetic nightlife. The area is in the middle of the commercial hub of the city and is a stretch of road that is full of incredible rooftop bars, pubs, nightclubs, hotels, food vendors, and restaurants. The place is highly frequented by expats, tourists, and locals alike. Soi 11 is a great all-around place, where you can enjoy a few cocktails, munch on some great street food, or have a big night out clubbing at a swanky nightclub. Soi 11 is just a 15-minute drive from Lub d Bangkok Siam, and just 4 BTS sky train stops away.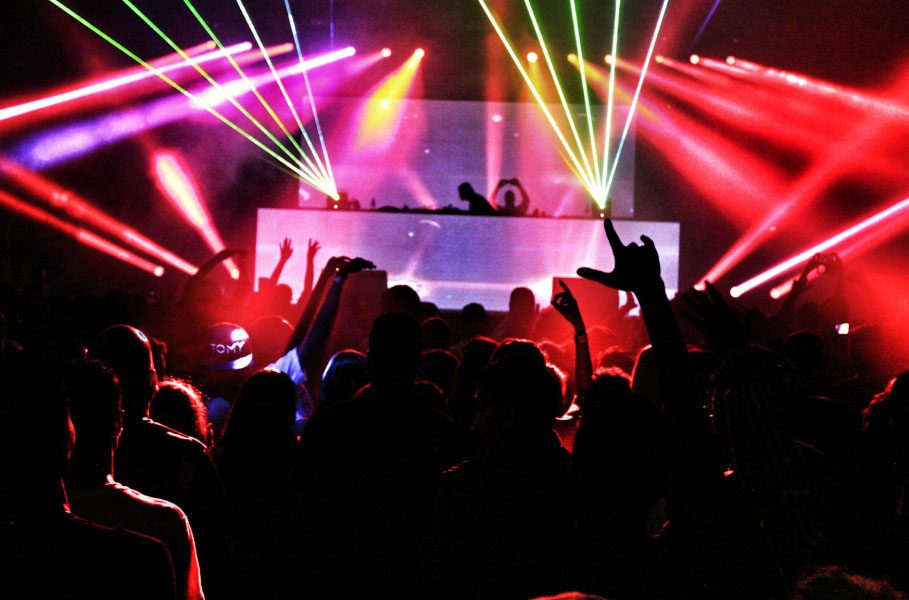 Royal City Avenue or RCA is a road dedicated solely to nightlife entertainment. RCA is in the busy Rama 9 district of the city and is home to a list of very modern and upscale nightclubs frequented by younger crowds and regional tourists. The area is also home to several hotels, bars, cafes, and restaurants, and serves as a very convenient place for people who travel to Bangkok with the sole intent of partying! RCA is around a 15–20-minute taxi ride from Lub d Bangkok Siam, depending mainly on traffic conditions.
4. Sukhumvit 55 (Thonglor)
     Soi 55 in Bangkok's Thonglor district is one of the more upscale and pricier areas in the city. Nevertheless, the area is also renowned for its nightlife scene, with many fancy bars, restaurants, and world-class nightclubs that call it home. Soi 55 is also home to many luxurious hotels, impeccable Japanese restaurants, and cozy cafes that bring many visitors on a regular basis. At night this area transforms into a buzzing hive of entertainment and energy, and visitors from all over the world can be seen walking along the streets to experience the best of what Bangkok has to offer.
     If you're planning an escapade to explore Bangkok's iconic nightlife but don't want to splurge too much, then Lub d Bangkok Siam is the ideal place. Located centrally and near the BTS National Stadium Station, Lub d Bangkok Siam is a socialized, budget hotel that is perceived by many as affordable and cheap hotel whilst caters to those who are looking for backpacker hotel to spend a few nights while exploring the city. Not only does it operate as a Gen Z hotel, but it is also a socialized hotel that can reach all the nightlife hotspots within a short drive or a quick BTS train ride.