Top 4 Street-Food Spots in Bangkok for Food Lovers
          Street food in Bangkok is as big of an attraction as the shopping, the nightlife, and the temples. Bangkok's street food is abundant, cheap, and delicious and the varieties are endless, so there are no surprises as to why it's such a draw for tourists from all over the world.

          You simply won't experience Bangkok at its finest without sitting on the side of the road in the blistering humidity while chowing down on some legendary dishes like Pad Thai, Somtam, Satay Skewers, Pad Kra Pao, and Boat Noodles. Since the places to check out are endless, we've made it easier for you by narrowing down the best places to explore.
A good place to kickstart your adventure is in the legendary Chinatown (Yaoworat), the Holy grail of Street food. A place that bursts into life at night with endless street vendors serving everything from fresh seafood, oyster omelets, Thai/Chinese desserts, Cantonese cuisine, etc. The smells, the tastes, the vibe, and the crowds here are like no other in the 1.5 km stretch of street food heaven. You just can't call yourself a foodie if you come to Bangkok and don't end up exploring Yaoworat at least once.
The OG Food Alley at the Victory Monument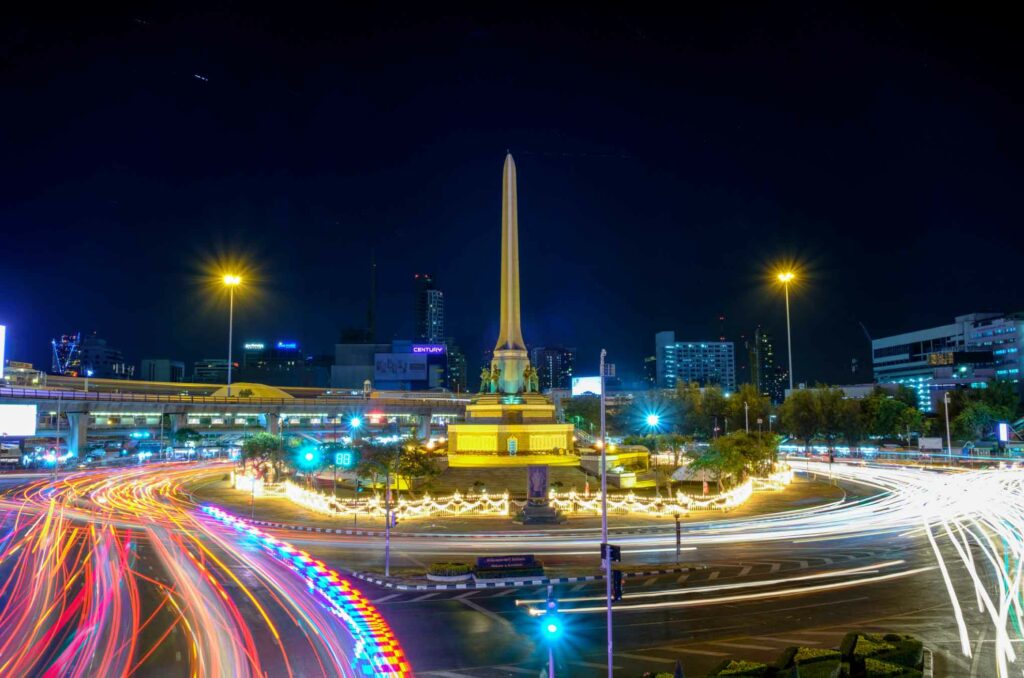 Victory Monument and the nearby Rangnam street are two areas that are also well-loved by tourists and locals for their street food scene.
Victory monument is especially good if you are addicted to Thai boat noodles. Boat noodle alley is a spot that lives up to its name with a cluster of stalls and vendors serving some of the most awesome boat noodles on the planet.
Chula-Samyan Foodie Haven for the Youngsters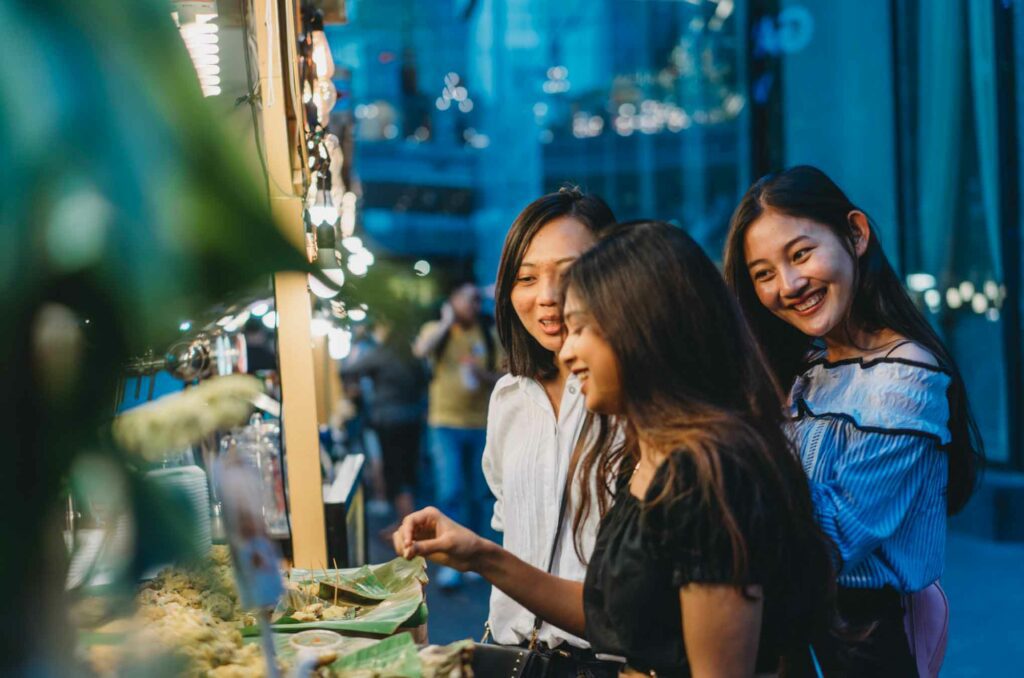 Samyan near Chulalongkorn University is another foodie haven bustling with action. With hungry students flocking to the area after class or even during the weekends, Samyan offers some of the best and most affordable goodies, including authentic Thai cuisines and international dishes like Korean fried chicken or Hong Kong desserts.
The small alleys in Samyan also host many restaurants and food stalls serving some of the best Pad Thai, Tom Yum, deep-fried/grilled meats, Thai desserts, etc. at such an affordable price. 
Jodd Fairs but the Food Here is Better than Fair
Jodd Fairs market in Rama 9 is another chilled-out spot to not only grab some delicious hawker food but also do some shopping. Here you can find a huge variety of Thai and western street delights, including grilled meats, Mala Skewers, Leng Saap (Spicy Pork Bones Soup), Fresh Seafood, and Classic Thai Desserts. With over 600 vendors and being close to the Phra Ram 9 MRT station, this is one of the most convenient street markets to visit.