Koh Samui: The Trip You've Always Dreamed Of
The tropical island "Koh Samui" in the south of Thailand Surat Thani province, is indeed one of the most popular destinations and has a lot to offer. During the stay, you almost can't find a gap where you doubt about what you could do. There are multiple things you can see and explore on Koh Samui, which today we're introducing some of the unique experiences to discover on this gorgeous island.
Beaches, beaches and beaches!
Probably everyone comes to Koh Samui with expectations of beautiful beaches with clear water, white sand, and some light activities to do. Spend some or most of your morning on the beaches for that nature hug. Here are 3 best beaches in Samui we strongly recommend putting in your itinerary.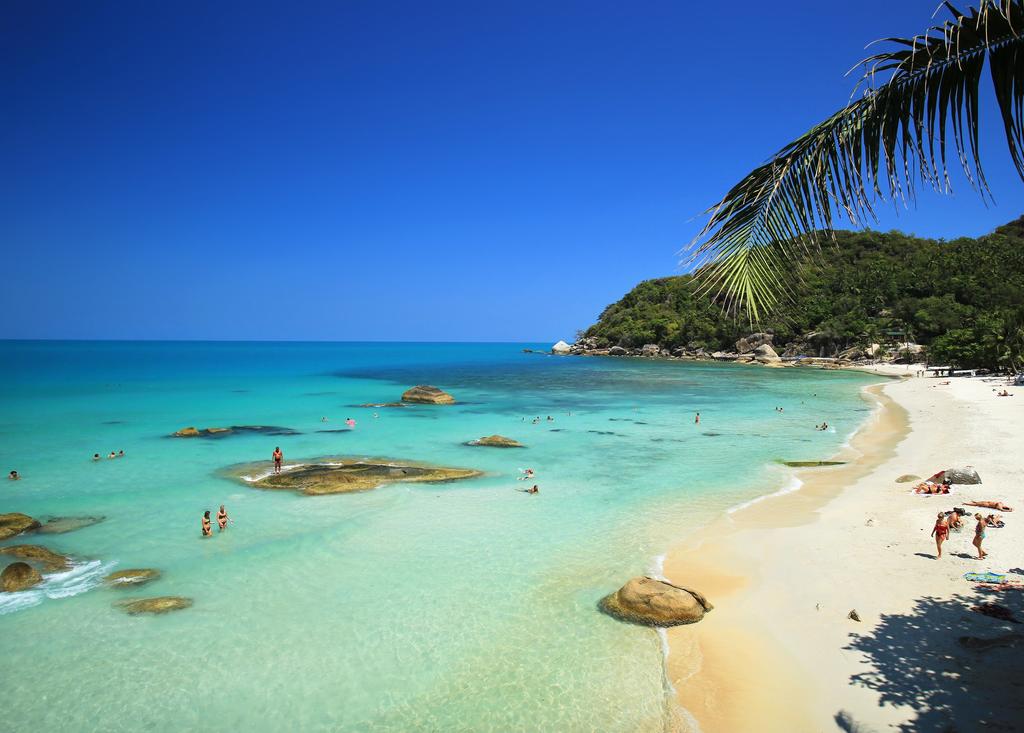 –  Lamai Beach: this beach's character is with a laid-back vibe, where travelers either sunbathing or enjoying a dip in the greenish-blue waters. For food options, check out No Stress beach bar & restaurant, a chill place located directly on the beach. With the staff crew always smiling, they'll also serve you food and drinks that are super tasty while you enjoy your time on the sands.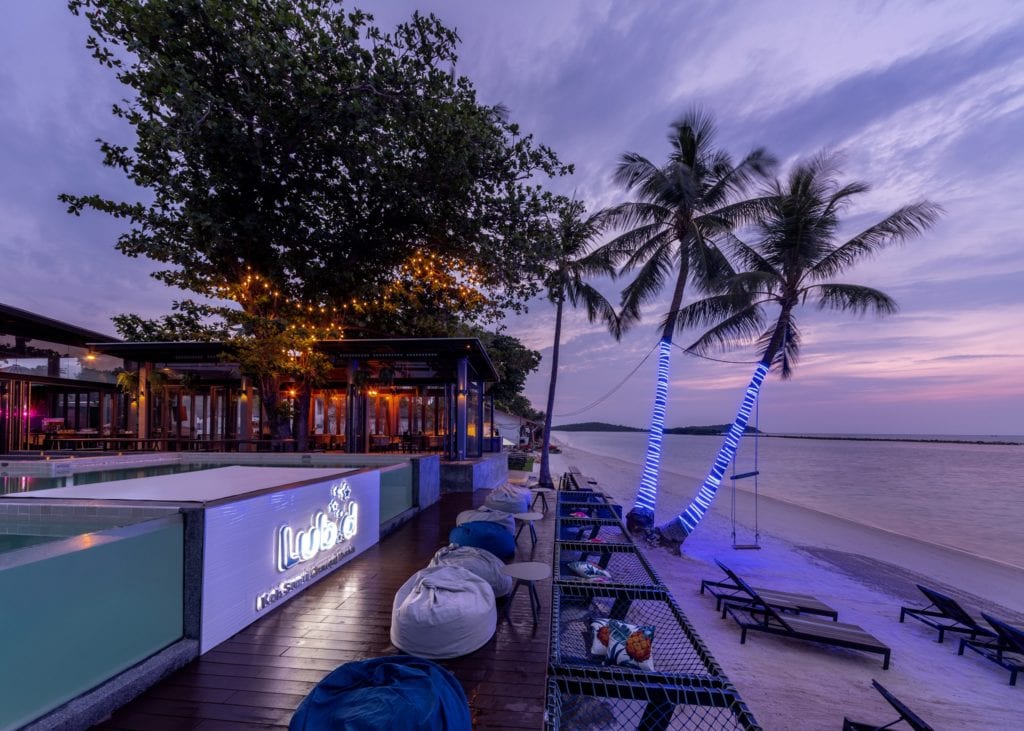 –  Chaweng Beach, the most popular beach, which can be either quite peaceful or a bit hectic during the days and morning, but is also a party hub in Koh Samui. It is quite convenient to find services and amenities for tourists here, from the hotels to the bars and restaurants. For a great spot with good balance of peace and party where you can enjoy great food and the beachfront pool, check out Lub d Koh Samui Chaweng beach.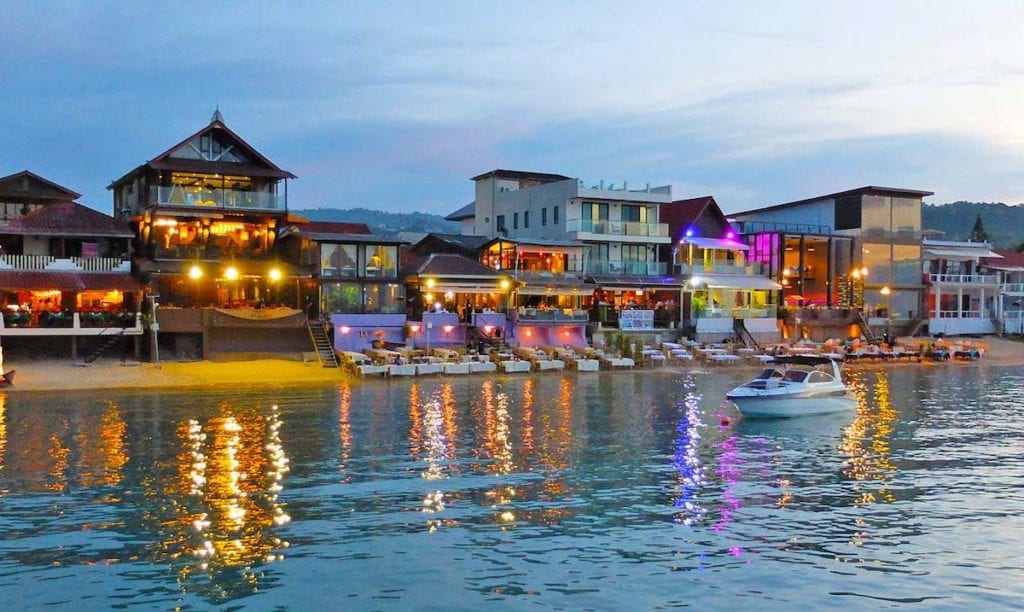 –  Bophut Beach is also a great place to experience the local lifestyle. As it is very peaceful and quiet, you'll feel as if you are on a private beach. Also, there is Fisherman's Village near the beach which is a unusual but really attractive, old-fashioned village with the authentic Thai-Chinese atmosphere.
Island Day Trips
While exploring on your own freely is always a good idea, these days there are several amazing tours that you can choose to spend your days with, and lots of private tour options as well.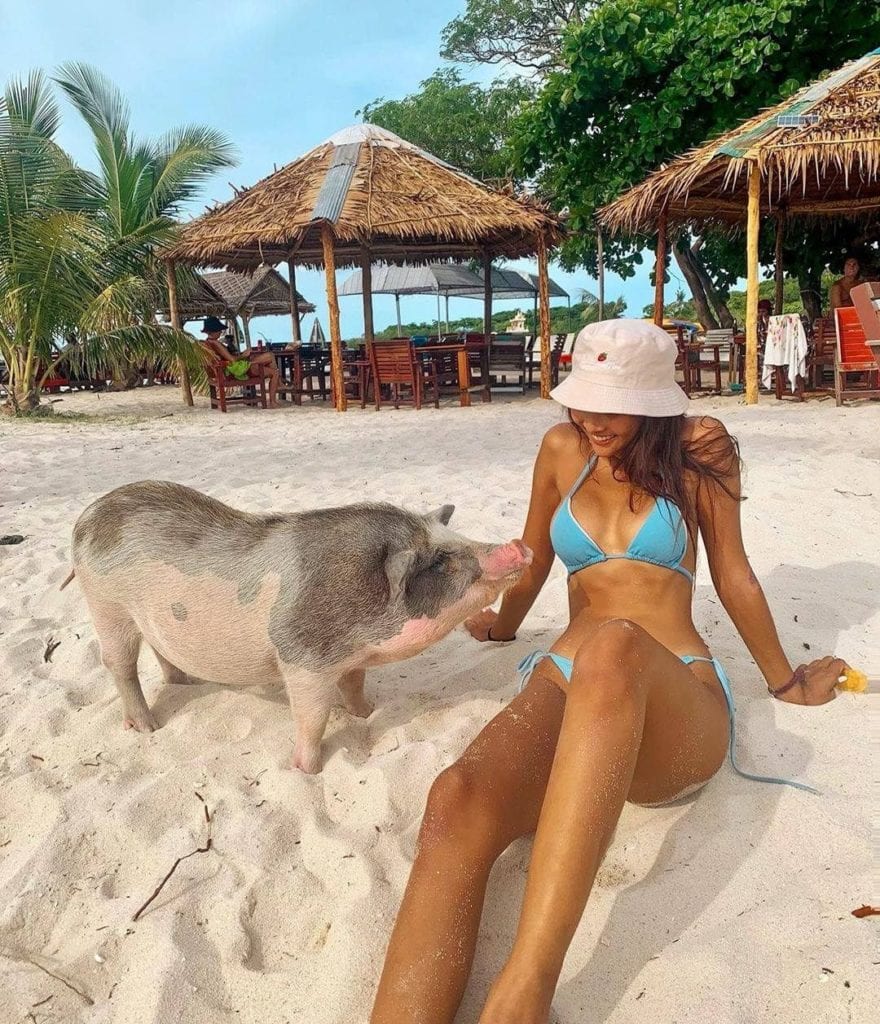 – Pig Island: Originally known as Koh Madsum, this lovely place is a little slice of paradise off the coast of Koh Samui. On the island lives Mr. Kitt, he runs a small beach bar on the island with his wife and family.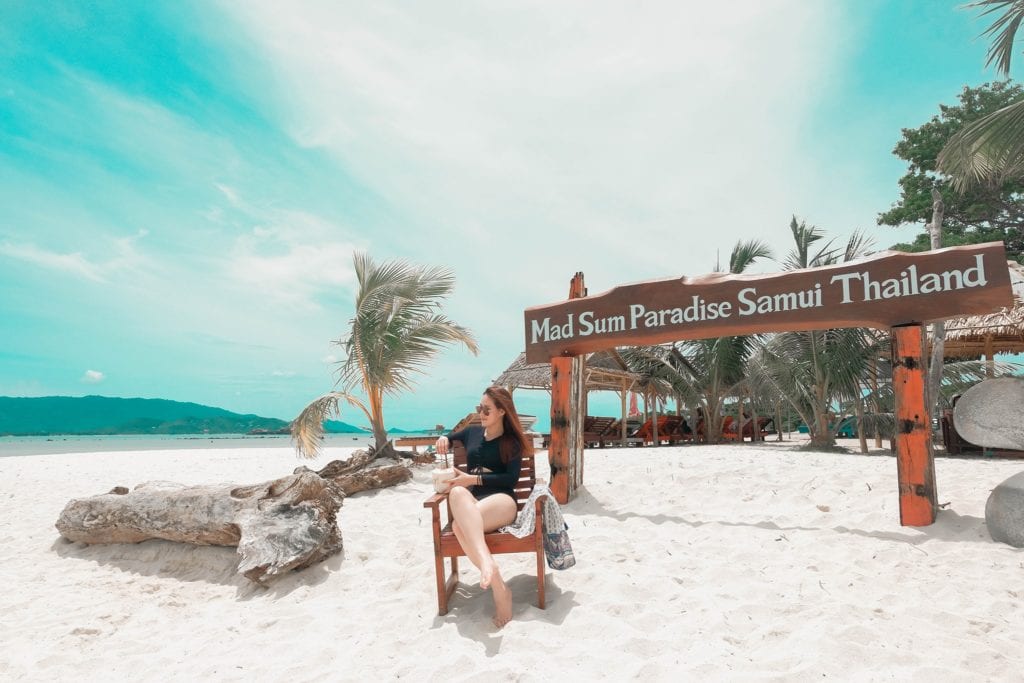 This whole journey to Pig Island isn't only about saying hi and playing with these cute pigs, it combines also the experience of few other gorgeous islands where you can snorkel and see the marine life, swim, paddle or just completely relax. Overall, this trip is a perfect day trip for couples, families or group of friends! Don't miss it if you're in Koh Samui or have a plan to come here.
GoJo tours offer tours to Pig Island with several options and great prices!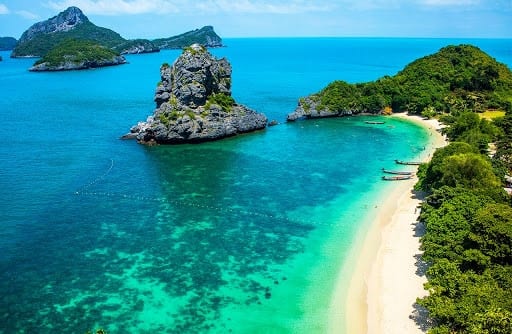 – Angthong National Marine Park: a must-see highlight whenever you're in or around Koh Samui. These islands are truly the hidden gems of Thailand, and its natural beauty is still well preserved, which is why the area is a designated national park. This archipelago of 42 islands in Ang Thong National Marine Park feature pristine beaches, tall mountains, thick jungles, magnificent waterfalls and so much more.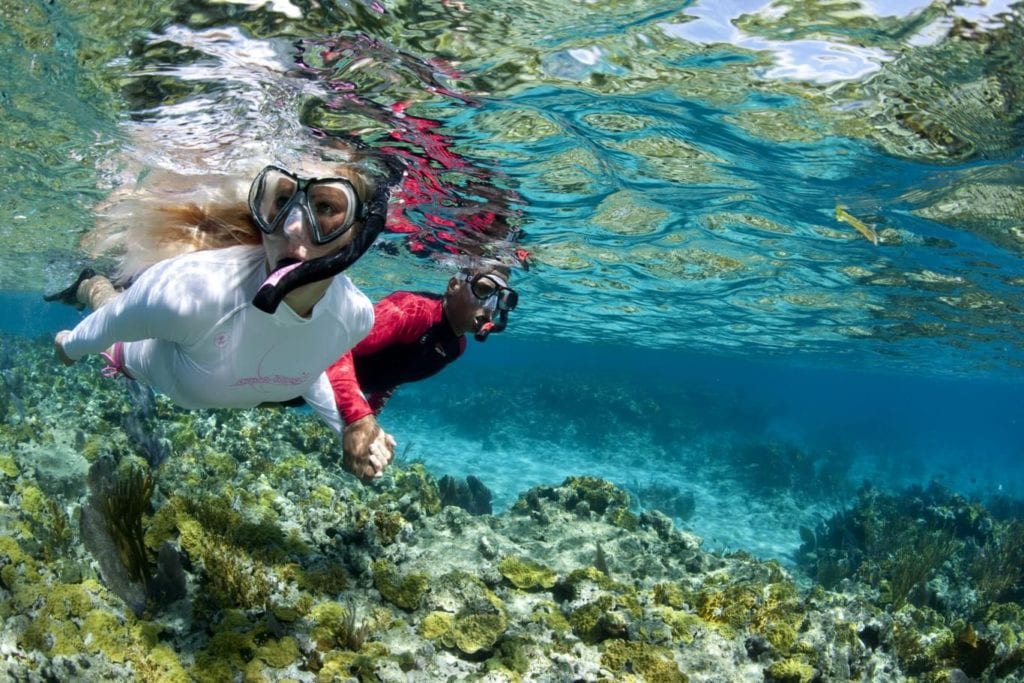 What exactly can you do here? Take a hike to the mysterious Emerald lake and cruise at your own pace as you kayak around its beautiful islands and caves. There are also some tours offering snorkeling, a perfect way to explore the crystal blue underwater world in the area of which snorkeling is allowed.  The Angthong national marine park tour is certainly a dream day out and one of the best experiences if you are visiting Koh Samui!
Waterfalls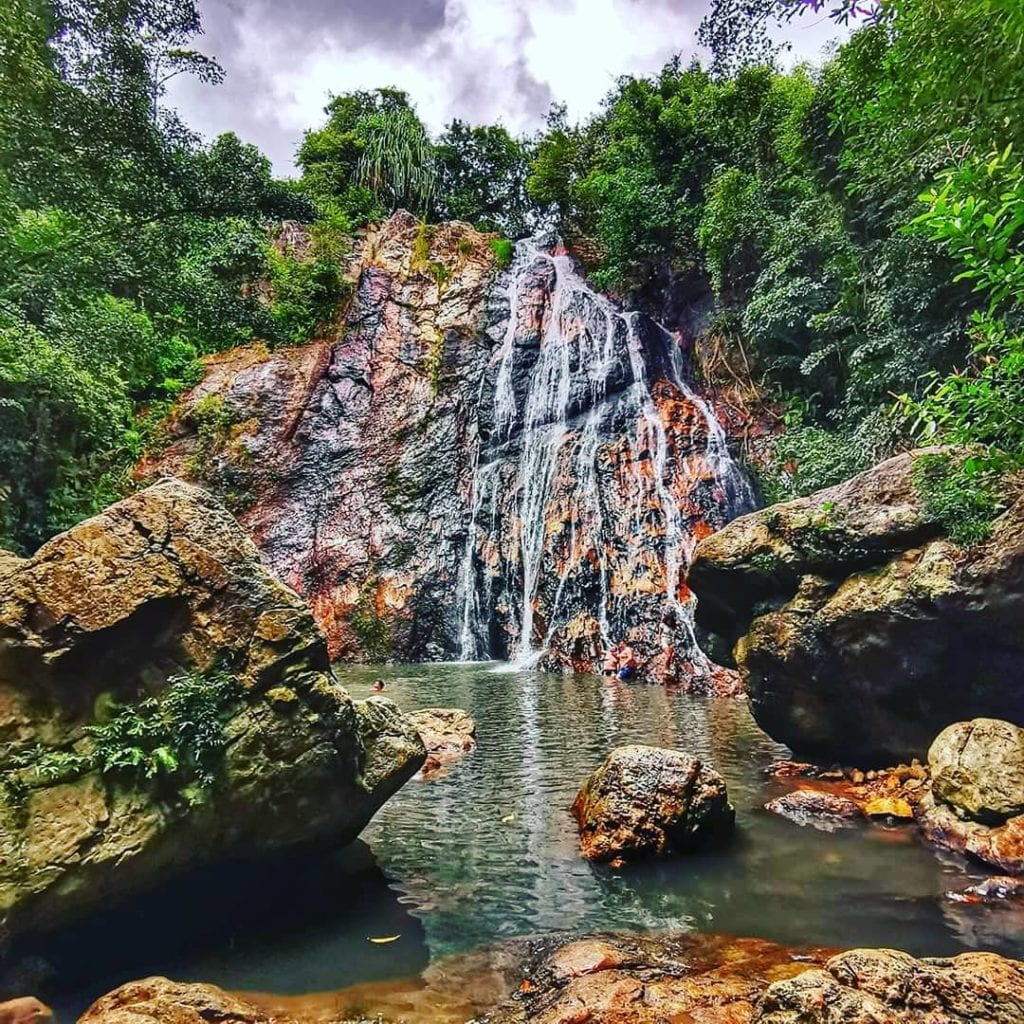 Na Muang Waterfalls are located in lush jungle surroundings, however, they are easily accessible just off the main ring road, about halfway between Nathon and Lamai Beach. These elegant falls are a proof that the Koh Samui's natural beauty is not limited to its beaches.
Jeep Safari across Koh Samui
If you've already done enough of exploring Koh Samui on your own with a motorbike, then an off-road jeep tour would be the perfect adventure fit for you. Joining these tours are simple, you will be picked up at your hotel with a jeep then to discover interesting sights of the island.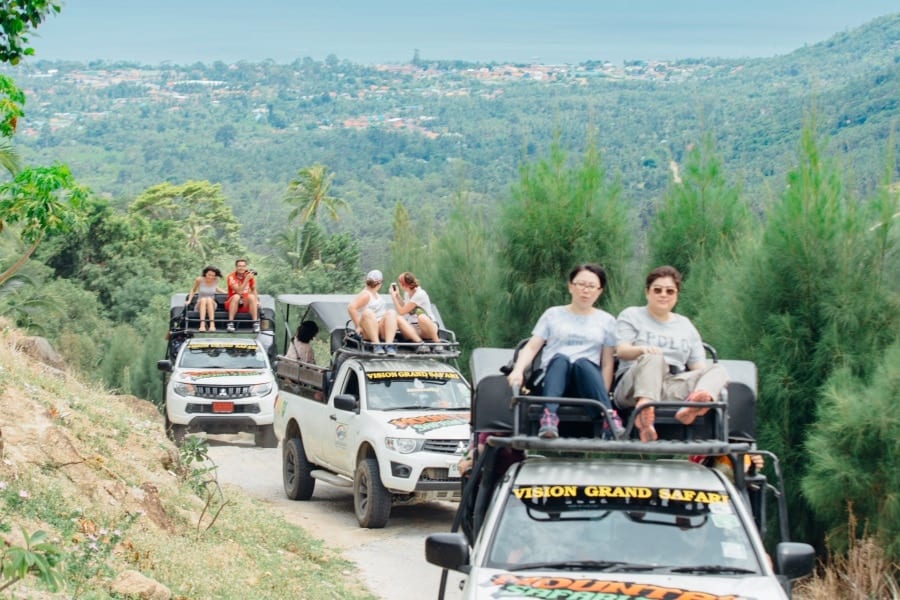 Some places that these Jeep tours could include are Grandmother and Grandfather Rock, the Namuang Safari Park with the Namuang Waterfall 2, the Wat Khunaram with the mummified monk, the Tarnim Magic Garden and finally to a magnificent view from the hills. A lunch is normally included. The whole trip normally costs around 1,600 – 1,800 baht and is a good alternative to a motorbike trip on your own.
The tour can be booked almost in every hotel and in many of the small travel agencies around Koh Samui. Another tip is to research and book online tickets in advance to get a cheaper price.
Lovely evenings
Add a bit of fun and relaxation to end your tiring day, with probably some light drinks or dances to energize up a bit. Our recommendations are below: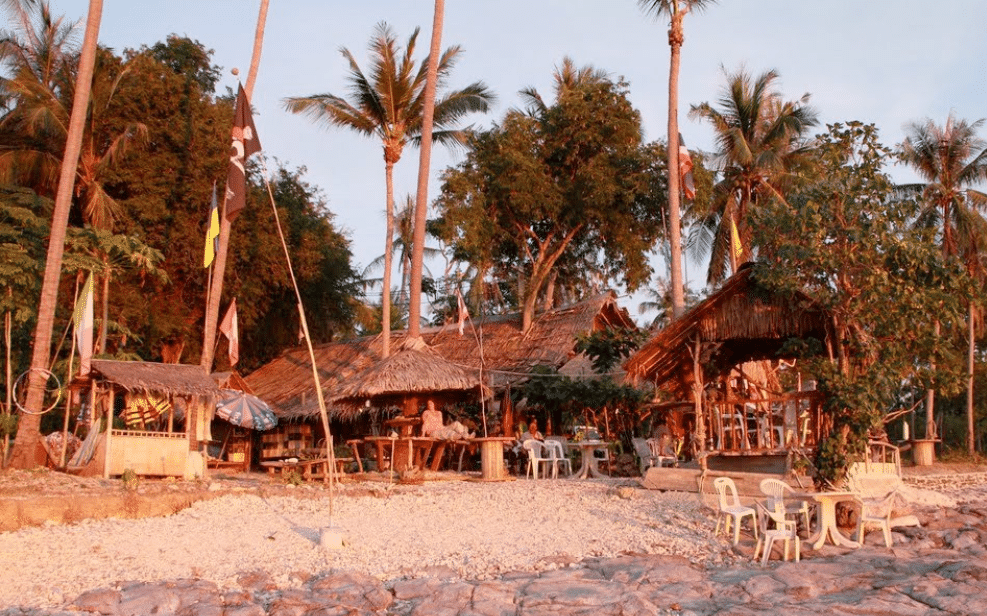 – Beryl Bar: right on Laem Yai Beach, at the western end of Bang Por in the north of Samui Island, this is a reggae-style bar and restaurant known for its laid-back atmosphere, good food, and cold beers. This place is perfect for a nice evening watching sunsets as well.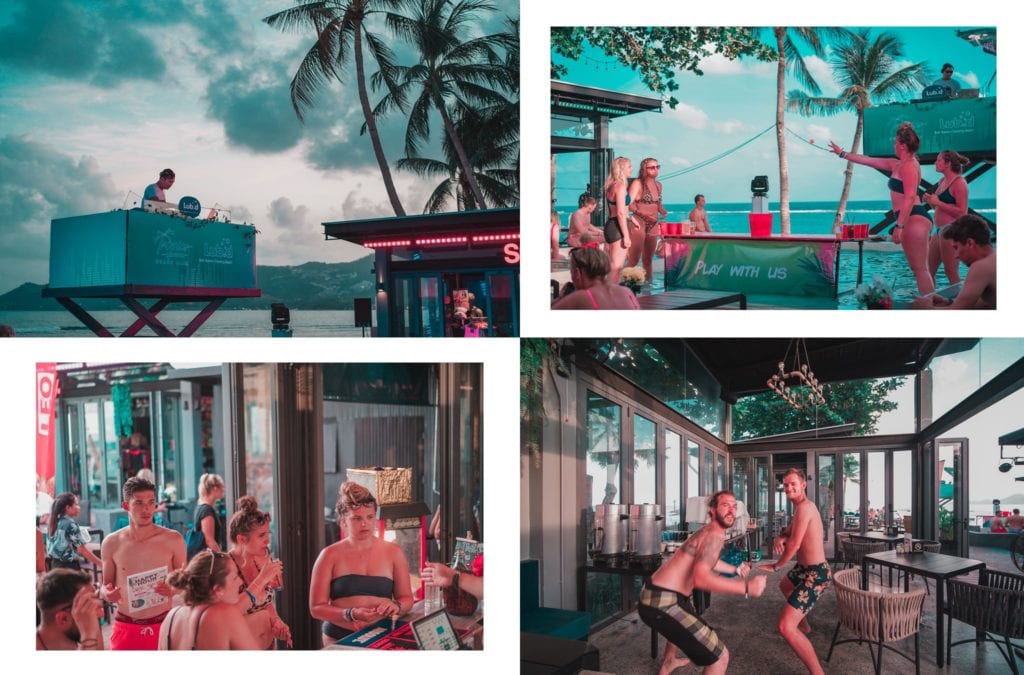 – Tropics Beach Club at Lub d Koh Samui: A beachfront club right on Chaweng beach is another must-visit venue where you'll find whatever you need for a great night. With spaces to eat, drink, swim, social areas for games and other gatherings, they also have live DJs on most weekends.
That's all for today, we hope you get more ideas for your dream trip! Let us know any other places you love to visit in Koh Samui, and click to follow us at @lubdexperience for more traveling inspirations.